Hey, listen up. Lisa here with some Arts and Culture in Tampa Bay.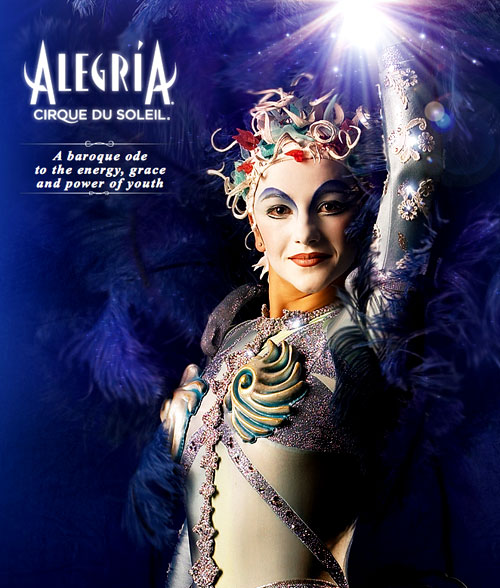 This summer Cirque Du Soleil's show
Alegria
will be in town for four days only, for eight shows. Alegria actually premiered in 1994 in Montreal with a cast of 55 performers and musicians representing 15 countries. After starting under the big top, this show is now played in arenas all over the world.
Alegria is Spanish for elation, joy and jubilation. This theme is mirrored through flamboyant costumes, original music, elaborate sets, and the amazing mix of athleticism and artistry the performers bring to the table.
They have the high energy Aerial High Bars, where daring aerialists fly to catchers swinging more than 40 feet above the stage. There's the Mongolian art of contortion, the daring Fire-Knife Dance and of course synchronized choreography and tumbling on a trampoline system hidden in the flooring.
So now the important information. How do you get St. Pete Times Forum Tickets for this incredible event? Well you can simply
go onilne
and find what suites your needs. The shows are on Wednesday, June 22nd at 7:30pm; Thursday, June 23rd at 7:30pm; Friday, June 24th at 3:30pm and 7:30pm; Saturday, June 25th at 3:30pm and 7:30pm; and Sunday, June 26th at 1pm and 5pm.
They have three different tiers of tickets. There are adult tickets ranging from $40-$79; Children tickets (12 and under), ranging from $32 - $64; and Military/Senior/Student tickets ranging from $36-$67.50.
That's all for now, but check in later for more Things To Do In Tampa Bay, and other Tampa Bay Area Events!