Hello Tampa Bay, Alex here with some good news for all of you seafood lovers…
After four years of absence, The Columbia Restaurant has added grouper to their menu again at their six restaurants in Florida.
Gonzmart, 4th generation family member and president of the Columbia Restaurant Group, worked closely with The Columbia's vendors in selecting the type of grouper to return to the menu, choosing red grouper for its sustainability. 

Columbia's new red grouper dinner entrees include: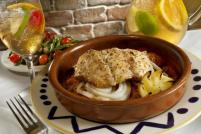 Grouper "Bilbao"
Traditional Basque preparation of fillet of red grouper, baked in a casserole with sliced tomatoes, potatoes, onions, extra virgin olive oil, garlic, and lemon. Served with fresh vegetables.
Baked Stuffed Grouper
Boneless fillet of red grouper stuffed with fresh lump blue crabmeat and a tropical passion fruit butter sauce. Gently baked. Served with yellow rice and fresh vegetables.
Grouper "A la Rusa"
Columbia's signature preparation for fillet of fish breaded in Cuban bread crumbs and grilled. Garnished
with chopped parsley, hard boiled egg, and a mild lemon butter sauce. Served with yellow rice and
fresh vegetables.
Grouper El Greco
I created this recipe after many visits with my college roommate and lifelong friend, Jimmy "The Greek" Philopoulos and his family in Canton, Massachusetts. They are the multi-generational owners of restaurants, including the legendary 57 Restauran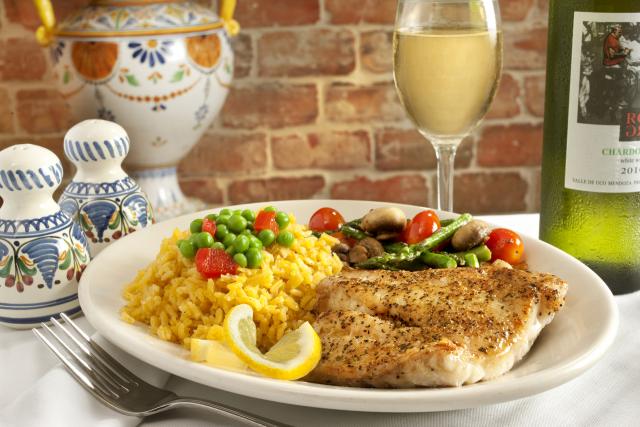 t in Boston. Boneless fillet of red grouper, grilled on a flat top with olive oil, smothered with seasoned onions, garlic and oregano. Served with yellow rice.
Grilled Grouper
Simply delicious. Seasoned and grilled. Served with yellow rice and fresh vegetables.
*Grouper El Greco and Grilled Grouper will also be added to the new lunch menu.
Head on over to The Columbia today to try some of these delicious new entrees!
Have a wonderful evening and check back with us for updates on Tampa Bay Dining!