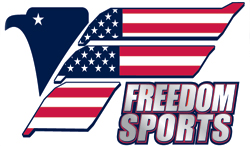 Hello all! Jerm here with an update for you on a great event that just returned back to the Tampa Bay area!
Freedom Sports Association recently returned to Tampa Bay for their annual Adult Softball State Championship. The event, which took place Aug. 13-14, was held collectively at the Ed Radice, William Owen Pass and Greco Softball complexes.
Of the 71 teams who competed in this year's championship, over 50 were from outside the Tampa Bay area, with some coming from as far away as Colorado. In total, more than 1,600 people attended the championship and stayed an average of two nights.
This State Championship represents the eighth of 10 total Freedom Adult Softball events that have been or will be hosted in Hillsborough County in 2011.  In addition to the most recent State Championship, events  hosted in Hillsborough County included Freedom's Winter Nationals, which also attracted 70 teams for a two-day tournament this past February.
With the combined effort and support of the Tampa Bay Sports Commission, Hillsborough County Parks and Recreation, and the City of Tampa Parks and Recreation, the Freedom Sports Association has confirmed that a total of 19 Freedom Sports tournaments will be coming to Hillsborough County in 2012.
To learn more about future Freedom Sports adult softball events, visit www.freedomsports.com.  For more information about the Tampa Bay Sports Commission, visit
www.tampabaysports.org
. Stay tuned in for more Tampa Bay Sports updates!