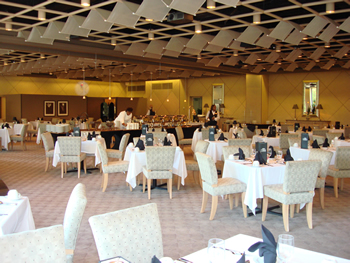 You heard me right everyone.  Travis here with some cool Tampa Bay dining information for you.  Maestro's Restaurant at the Straz Center is hosting a Wine Dinner in the French Countryside on Thursday, Nov. 11 (Hors d'oeuvres reception at 5:30 p.m., dinner at 6:30 p.m.). 
This special culinary dinner at Maestro's Restaurant will feature a four-course meal with wines from the best French vineyards.
A Wine Dinner in the French Countryside is the first in a series of special culinary dinners at Maestro's Restaurant that will feature scrumptious meals with wines from around the world. Join Maestro's for The Wines and Cuisine of Chile on Jan. 12, An Italian Bacchanalian Wine Dinner on March 9 and The Fine Wines and Cuisine of Spain on May 18.
A Wine Dinner in the French Countryside is $75 per person, including tax and gratuity (so it's all there and definitely worth the price). Reservations can be made by calling 813.229.STAR (7827) or 800.955.1045 outside Tampa Bay, in person at the Straz Center Ticket Office or online at www.strazcenter.org.
Happy eating everyone.  We'll see you back here for more Tampa Bay area events, and info on great things to do in Tampa Bay.