Hello gang! Jerm here with yet another update on awesome place I just visited recently. Now I know at this point you must be thinking that all I do each day is go out to awesome hotels, and dine out at nice restaurants all week long, but let me assure you that I do actually do some work in the office!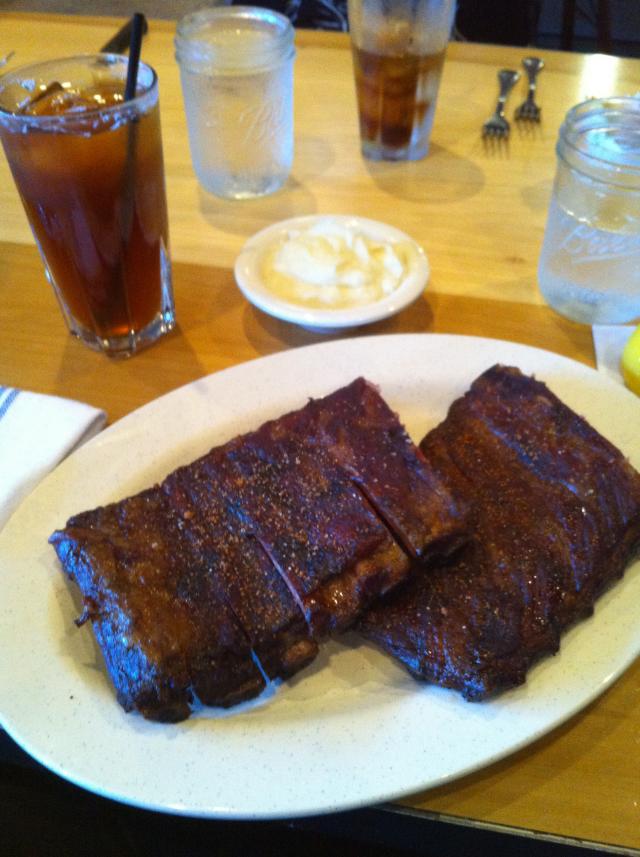 Before I get sidetracked on that though, let me tell you about my trip yesterday to the Post Card Inn and Wildwoods BBQ & Burger out on St. Pete Beach! These two gems are nestled over on St. Pete Beach off of Gulf Blvd. If you live in Tampa and were here around Labor Day this past Monday, then you may have heard about the
Post Card Inn
as its become the Tampa Bay area's new beach hot spot!
Lets kick things off with my awesome meal at WildWoods BBQ & Burger! I can honestly say that this place is one of the few around that serve multi-regional BBQ cuisine. Whether you are in the mood for St. Louis, Memphis, or Kansas City, Wildwood doesn't disappoint, as this is Tampa Bay dining at its best!
I figured I would have a go at the full rack of Memphis Style Baby Back ribs, and boy was it a task to make it through that whole rack. So much so, I actually ended up boxing it up and taking it with me (which isn't a bad thing either)!
All of the other dishes around me that the group had looked great also, as the table was full of pulled pork sandwiches, grill chicken salads, macaroni & cheese, mashed potatoes, and mahi fish tacos! If that made your mouth water like it did mine, then I highly suggest you
checking out the menu
. Once I was able to pry myself from my seat due to a fully belly, it was onward to take a tour of the hotel!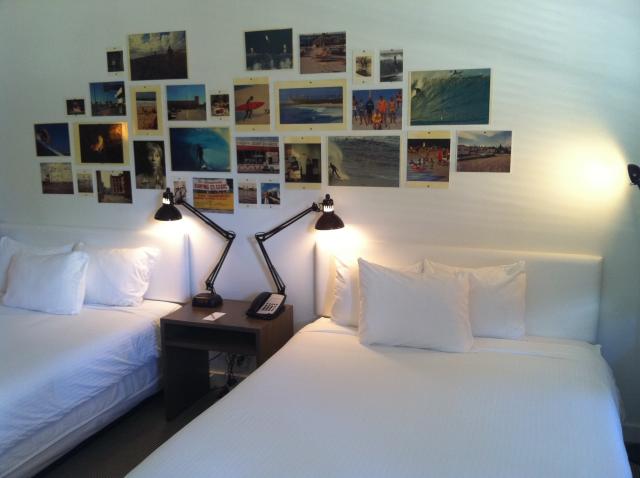 This casual, vintage inspired beachfront property is great for the family looking to spend the weekend at the beach on vacation, or the business traveler here for a few days. Here are just a few of the feature of the property just to give you a little taste:
Poolside Beach Bungalows *Based on availability
King and Queen Beds
Private Patios connecting to the pool (some of these even have hammocks)
Free Wifi access
Vintage light fixtures
32 inch HD television
To add to all of that, they do great weekend events and have live music going on every Friday, Saturday and Sunday at the PCI Bar and Shack located at the back of the property, on the beach. Yes folks I said beach! After all of the awesome features I named, this place is also on the beach, which makes it even better!
Again, guys I can sit here and talk about how awesome this place is all day long, but I'll just invite you to go and check it out for yourself. Be sure to visit the website at
http://www.postcardinn.com/
! Be sure to catch them on
Facebook
and
Twitter
as well!
The only thing better than all of those amenities, is the first class service from the staff. Your truly made to feel like you are at home at this place folks!
Well that's all for now folks, but be sure to stay tuned in for updates on where to eat and where to stay in Tampa Bay!