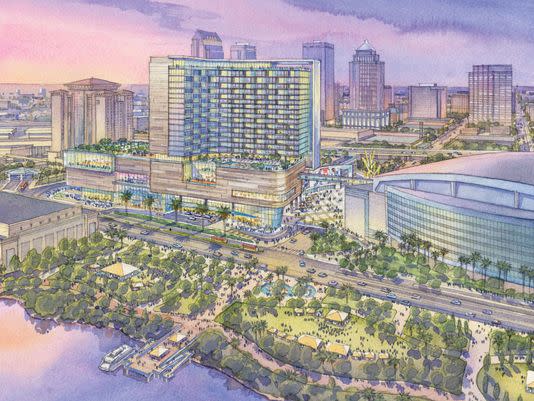 Tampa Bay is building fans left and right these days. The newest: Time and Money magazines.
This week, Money (owned by Time) ranked Tampa Bay the top city in the Southeast  to live in -- one of five cities profiled nationwide.
Our company on the list included Pittsburgh (Northeast), Denver (West), Omaha (Midwest) and Mesa, Ariz. (Southwest).
What makes us so special? (Really, do you need to ask?)
There's a bunch of stuff about the real estate market and housing prices. And that's important. But we're more interested in this part:
Earlier this year, the Tampa Bay Lightning nearly beat Chicago for the Stanley Cup – yes, that's ice hockey. In 2014, the city hosted the 15th International Indian Film Academy Awards – the Bollywood Oscars – thanks in part of its 15,000-strong Indian community. The Tampa Museum of Art brought its acclaimed contemporary collection to a stunning new building in 2010. And up for 2017: college football's national championship. Says Neal Anderson, a small-business owner who moved from Chicago in March: "It really feels like a city whose time has arrived."
We agree wholeheartedly with our new best friend Neal Anderson. Tampa Bay really does feel like it's time has come.
We have more than $3 billion in new development on the horizon, which should tell you something, including an expanded airport ($1 billion), a redeveloped port and new cruise ship terminal ($1.7 billion), and the dramatic reinvention of Channelside Bay Plaza and neighboring land across from Amalie Arena ($1 billion) (Part of that project is picture above.) None of those escaped Money's notice.
We're adding hotels and restaurants lickety split. Our craft beer scene has brought us international fame.
We're welcoming more international visitors every year, mostly from England, Germany and Latin America -- a situation that will only increase once Lufthansa begins flying in from Frankfurt five days a week.
The Buddhists say you can't step into the same river twice. We say you never visit the same Tampa Bay twice.