My friends at Lowry Park, one of our best Tampa Florida attractions sure do know how to put on an event! Zoo Boo, WaZoo, and Zoofari just to name a few, you can always count on the staff over there putting on a first class event! So seeing as how this is a big weekend, (as I hear there is some big football game going on, you know that whole Super Bowl in Tampa Bay thing), you could come to expect nothing less than a first class event at America's favorite zoo! 
Back when I was in high school, I was my life long dream to be a sports agent and sit at the negotiation table and broker multi million dollar deals, so I was ecstatic when I found out about who was going to be hosting this party!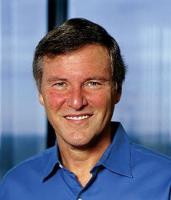 Leigh Steinberg, has represented the first pick of the first round of the NFL draft a record-breaking eight times and 60 overall first round picks, will be hosting his 23rd Annual Super Bowl Party at
Lowry Park Zoo
this year.  The green gala will be held between 2-5 p.m. on Saturday, January 31, 2009.
The festivities will kick off at 1 p.m. as there is a press conference on the green carpet at the zoo as Steinberg and some special, undisclosed, celebrity guests will make some important environmental and charitable announcements.
As a true testament to his legacy as well as character, Mr. Steinberg has also joined forces with the U.S. Army for the first annual Stars For Stripes Global Connection, which will have Steinberg's celebrity guests communicating one-on-one via two-way videoconference with troops deployed in Iraq. Having followed his career for some time, now I am truly honored to be in attendance at this event on Saturday as Leigh Steinberg is truly one of the great people in this country!
Talk about your Tampa Bay area events right! You know your boy Jerm will be in there like swim wear, hanging out with some celebs and taking some pics, so you had better check out my blog on Monday morning to get the scoop and see the pics!
 PS-  If you want to catch a glimpse of the celebrities and sports legends, head over to the Zoo.  The "green carpet" is in a public viewable area! Plus, the zoo was named the #1 zoo in America by Child magazine, so it's a great way to spend the day. The Zoo is located at 1101 W. Sligh Avenue in Tampa, one mile west of I-275 (exit 48). The Zoo is open from 9:30 a.m. to 5 p.m.  Parking is free.  Admission is $18.95 for adults, $17.95 for seniors (ages 60+) and $14.50 fof kids (ages 3-11), Kids ages 2 and under are free.  Visit LowryParkZoo.com or call (813) 935-8552 for more information.
 pp.s. Let me know if you are gonna be out there this weekend and maybe we can share pics, and Debbie Novak if you are reading this.... YOU ARE THE BEST!!!