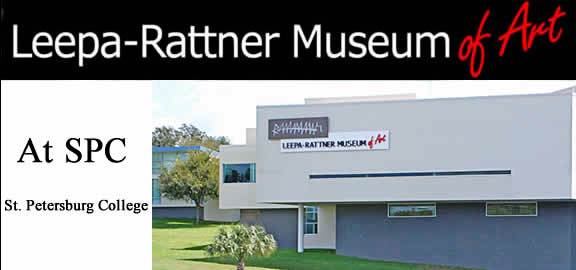 Hey everyone.  Travis back with some great Tampa Bay area events for everyone.  You can follow the search lights to the premier event of the year at the Leepa-Rattner Museum of Art's 2011 fundraising event - A Night on Broadway. 

The benefit will be held on Saturday, January 29 from 7–11p.m. in the museum and the cost is $100 per person.
Attendees will enjoy the sights and sounds of Broadway and fine wine, soft-drinks, heavy hors d'oeuvres and desserts throughout the evening.  You can even have some fun with the attire - guests are encouraged to dress up as their favorite Broadway characters or cocktail attire is appropriate.
There will be a silent auction and a 50/50 opportunity as well as a "vote for your favorite Broadway character competition," all to benefit the educational programs for all ages.  
For reservations contact Membership Coordinator Michele Schneidenbach: (727) 712-5222.
The special exhibition on view will be Sculpture in Motion: Lin Emery, A Retrospective. Lin Emery is an acclaimed kinetic sculptor from New Orleans whose innovative works are featured in major museums, public art collections and award-winning international sculpture competitions.  The exhibition will be on view from Nov. 21, 2010 to Jan. 30, 2011.
It's going to be a great night for a great museum, so head on out.  And we'll see you back here for more things to do in Tampa Bay and other Tampa Bay Entertainment options.