As promised a week ago guys, Jerm is back to give you the low down on the new
Lowry Park Zoo
website, which was recently upgraded last Thursday I believe. Time for Jerm to give you his amateur interface/usability design opinions on the new site and what it means for you, the Tampa Florida attractions fun seeker!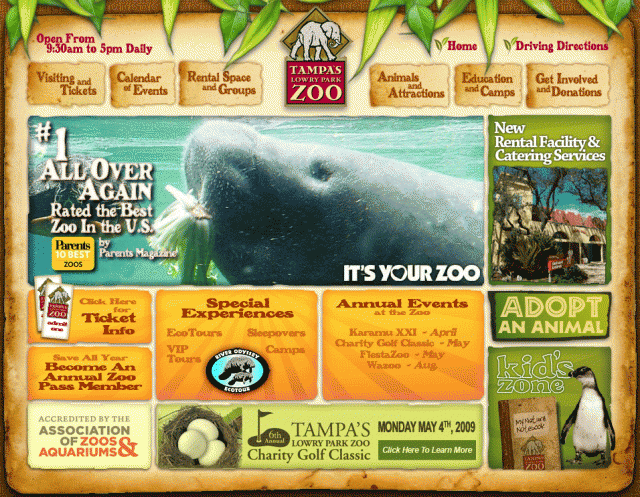 You will probably here me say this often, but it all starts with the home page in my opinion. That is where people are most likely to land when they come to your site, and when they get there, they don't need to immediately have to ask questions on how to get around the site. Not a problem here as you have just about all of the options that the zoo offers available to you through the home page navigation.
Everything you would need to find is neatly organized on the top navigation with some sleek flash enabled fly outs, which allow you to find the info you need, while not losing your place like with previous fly-out menu structures. Whether you want to purchase tickets, see the calendar of events, check out the rental and meetings space, or simply want more info on the animals and exhibits, its all there for ya.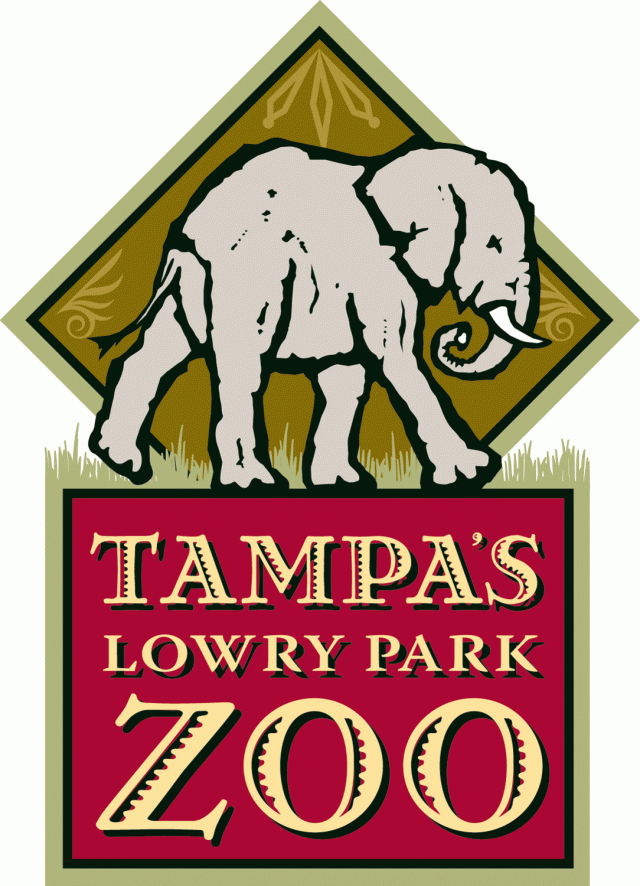 Another good feature is how once you dive into the site past the homepage, its pretty easy to find your way back as the navigation across the top doesn't change from one page to another. If you want to get yourself back to the home page, then just click the Lowry Park logo in between the navigation to get you back to where it all started.
Its also a good thing that the entire site isnt just a flash file, and there is some level of an html structure built into the site, so it leaves room to build up your organic SEO through the use of meta data and such. I am not always a big fan of flash heavy sites, but this one does pass my inspection, but keep in mind I am just a usability novice!
My only concern about this site is a self serving one of course, in that I didn't see any "Proud Partner of Tampa Bay & Company" logo anywhere on the home page...lol. Can we get a little link love guys! Right next to the
Facebook
and
Twitter
 icons would be nice...lol, just joking Trish!
So let me know what you guys think, as I and I am sure the Zoo would love to hear your feedback! As always stay tuned for more updates from me, be on the lookout for more things to do in Tampa Bay!