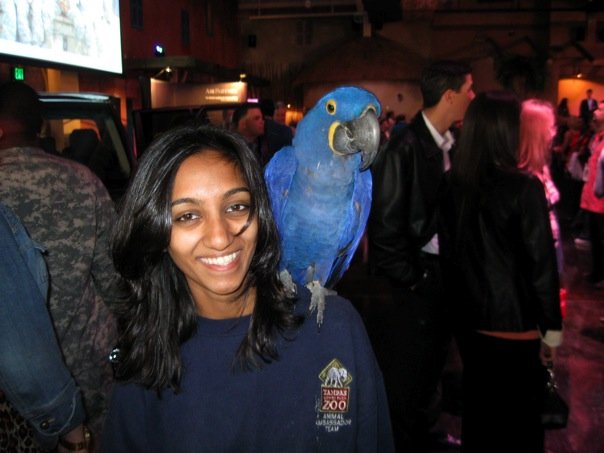 I was fortunate enough this past Saturday to make it over to
Lowry Park Zoo
for the Leigh Steinberg Sports & Entertainment 23rd Annual Super Bowl Party. If you read my previous post the other day, I mentioned how he was someone that I had one day hoped to emulate in my professional endeavors. Not just because of the impressive client lists that he boast, but because of his off the field efforts as well.
He has represented the first pick of the first round of the NFL draft a record-breaking eight times and 60 overall first round NFL picks. So when you hear on ESPN about the players with the out of this world contract and signing bonus, then there is a good chance that Leigh Steinberg had something to do with it.
He is largely responsible for pioneering the sports management industry for over 35 years, and even though I may have chosen an alternate path for myself away from Sports Management, he is still someone I greatly admire through his work at the negotiation table as well as his charitable and philanthropic efforts.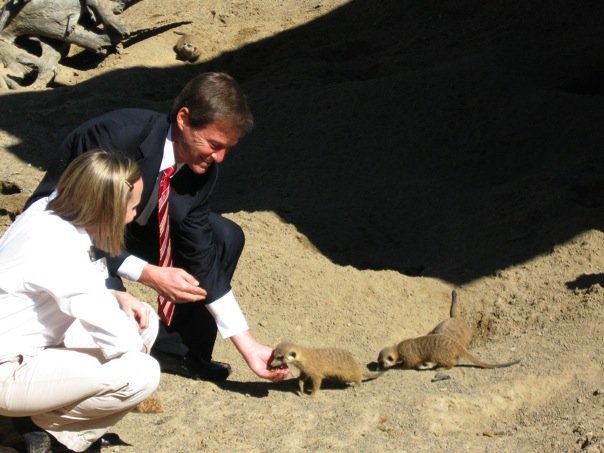 Leigh and his clients represent the good part of professional sports, in that they make a conscious effort to give back to the community with time as well as money, and also tend to stay out of the papers for all of the wrong reasons. As a testament to his character and vision, as part of their contracts, over the years his clients which include the likes of Troy Aikman, Steve Young, Lennox Lewis, and Ben Roethlisberger to name a few, have all donated a combined amount of more than $250 million for various charitable causes.
So with names like that in his arsenal and a first class group of people (and animals) over there at Lowry Park Zoo, you had to know that this was going to be a good one! The Tampa Bay weather was exactly what you would expect, as It was about as beautiful a day as you could have asked for, as Leigh's famous friends were happy to come out for a great cause and to interact with the zoo animals from 2-5p.m. at the newly built
Safari Lodge
meetings venue.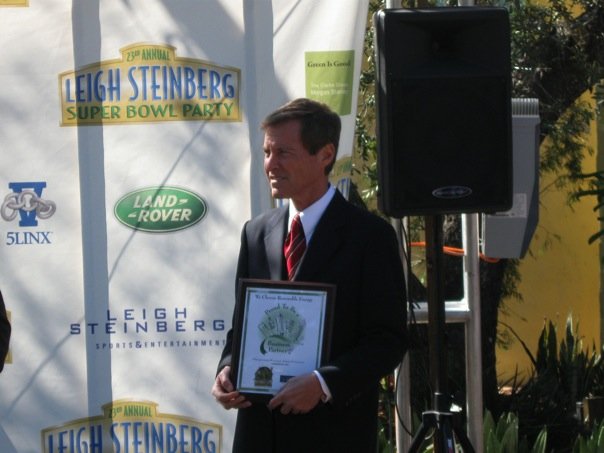 To kick things off Mr Steinberg spoke to the crowd about the importance of living a green lifestyle, as well as his reasons for becoming involved with our troops and other causes such as autism.  TECO was also on hand to announce how they were able to power this party on 100% green energy through the use of solar power! Pretty cool huh! Leigh was then  the recipient of a plaque presented to him by TECO (Tampa Electirc Company) for his continued efforts with the green initiative and to better spread the word about promoting the importance of better environmental practices across professional sports, and beyond with through work with the Sporting Green Alliance.
The highlight of the event for me though was the Stars For Stripes Global Connection, which allowed Steinberg and his celebrity guests to communicate one-on-one via two-way videoconference with troops deployed in Iraq. This is a cause that is near and dear to all of our hearts and it was great to see the troops in good spirits and delighted to see their favorate celebs and gridiron greats. As the day progressed, it really was a sight to see as as NFL legends like Warren Moon, Franco Harris, Ryan Nece, and Marv Levy were on hand mingle with the crowd as well as take time out to speak with our troops.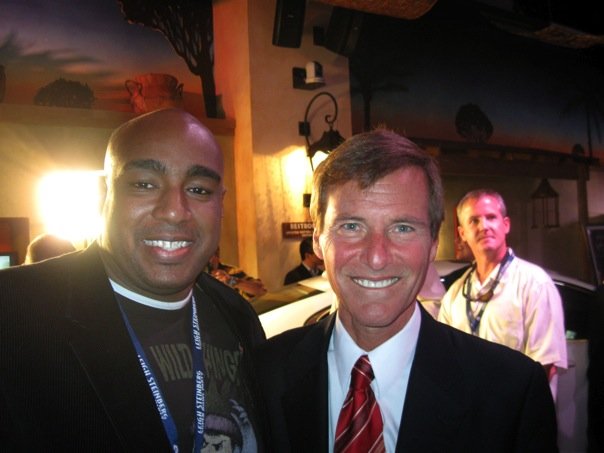 It was a pretty special day though and special thanks goes out to Lowry Park Zoo for putting on a great event as well as, the Tampa Bay dining partners, and Leigh Steinberg's team for all that they do!
If you want to see more pics, be sure to check out my online gallery at Picasa by
clicking here
! Until the next adventure, this is Jerm signing off!