The Straz Center is offering a unique behind-the-scenes opportunity for students in the Tampa Bay area: A Day at the Straz.
Students and educators participate in theater workshops, getting fun, hands-on theater experience designed to develop critical thinking and problem-solving skills. They take a tour of the fascinating five-theater David A. Straz, Jr. Center for the Performing Arts complex, the largest performing arts venue in the Southeastern United States.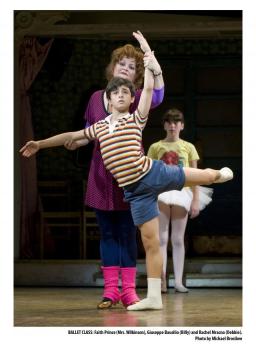 During the tours, students discuss theatrical points of interest, hear colorful anecdotes about some of the many entertainers that have performed at the Straz Center over its 25-year history and discover much of what there is to know about the Straz Center.
Additionally, students explore the Patel Conservatory's three story, 45,000 square-foot facility, including its spacious and contemporary dance studios, black-box theater and rehearsal hall acoustically designed and suitable for full orchestral rehearsals. The Patel Conservatory offers dance, music and theater classes for all ages and experience levels, and has an impressive outreach program in which instructors teach performing arts at schools and other institutions.
Optional – and recommended – is to experience a show. A wide variety of age-appropriate field trip performances are available throughout the school year.
For more information about A Day at the Straz, call 813.222.1002 or visit www.patelconservatory.org.