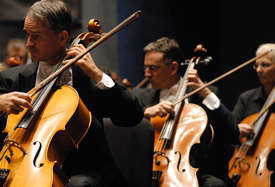 Travis back with more Tampa Bay entertainment news...again from the Florida Orchestra. 
With hits spanning from George M. Cohan to Andrew Lloyd Webber, it's a celebration of a century of Broadway's best from Desert Song, Naughty Marietta, Showboat, My Fair Lady, West Side Story, Chicago, Jesus Christ Superstar, Cats, The Phantom of the Opera, Sweeney Todd and more.
It all takes place on Sat, Apr 10 at 8 pm at the Progress Energy Center for the Arts - Mahaffey Theater.  And there's a repeat performance on Sun, Apr 11 at 7:30 pm at Ruth Eckerd Hall.
Tickets are $20, $30, $43, $53, $67...and if you want more info, just go to: http://www.floridaorchestra.org/event_info.asp?id=44&utm_medium=email&utm_source=peer360&utm_campaign=AprilMediaCalendar&utm_content=0910OfNoteEmailHeader
have a great time and we'll see you back here for more great things to do in Tampa Bay.