Where do you September?
September has everything that makes a month worth having: August is over, the days are long, the summer heat backs off a bit, and the kids are in school -- giving everyone a little push to make the most of each weekend.
All that makes September a great time to visit Tampa Bay. Sure, you'll still appreciate the a/c, but that's true clear up to December. It's Florida, after all.
Here's what Tampa Bay has waiting for you in September: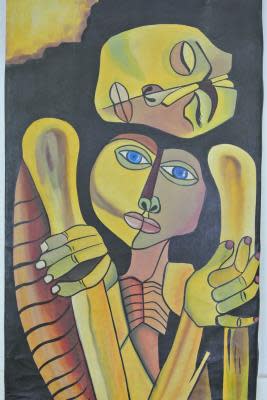 KNOWN AND UNKNOWN (ends Sept. 3)
We here in Tampa Bay have a long and deep relationship with the people and culture of Cuba. Tampa City Councilman Charlie Miranda, a Tampa native with Cuban roots, has traveled extensively to the island, collecting art by largely undiscovered Cuban painters along the way. His collection is now on display at the TECO Art Gallery, part of the Tampa Electric Co., headquarters in downtown. Stop by during regular business hours to explore the exhibit.
TAMPA BAY THEATRE FESTIVAL (Sept. 4-6)
Set aside part of your Labor Day weekend to take in the flood of live stage productions that will tread the boards at downtown's Straz Center for the Performing Arts, Stageworks Theatre in the Channel District and at Hillsborough Community College's Ybor City campus. This beats TV any day of the week. Aspiring actors and playwrights can attend workshops during the day. Henry Lennix, a star of the TV series "Blacklisted," will teach a master acting course Sept. 5.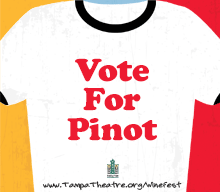 NAPOLEON WINAMITE: Tampa Theatre wine fest (Sept. 10-17)
You'll want to Vote for Pinot instead of Pedro, when downtown's historic Tampa Theatre hosts its annual wine fest, complete with an "under the stars" showing of cult classic "Napoleon Dynamite." Come dressed as your favorite "Napoleon" character and break out your sweet dance moves to make this year's party a hit.

TAMPA BAY WINE & FOOD FESTIVAL (Sept. 12-13)
Downtown's Straz Center for the Performing Arts tickles your taste buds during this year's Tampa Bay Wine and Food Festival. The festival includes the Southern Wine & Food Gala and Auction. Since this is Florida, black tie is optional. The event also includes live entertainment and games. Attendees will be able to bid on bottles of wine during the silent auction. Tastings will also be available.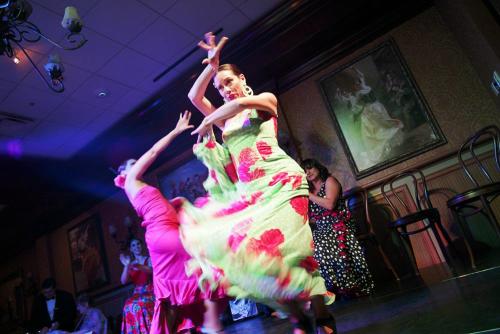 1905 DAY AT COLUMBIA RESTAURANT (Sept. 20)
Florida's oldest restaurant turns back the clock on Sept. 20 when prices go back to what they were in 1905, the year the Gonzmart family founded Tampa Bay's most storied restaurant. From noon to 7 p.m., the Columbia's Chicken & Yellow Rice "Ybor" will cost you less than $3. The signature 1905 Salad will be under $2. And a cup of coffee will be 5 cents. It's first come, first served – no reservations on 1905 Day.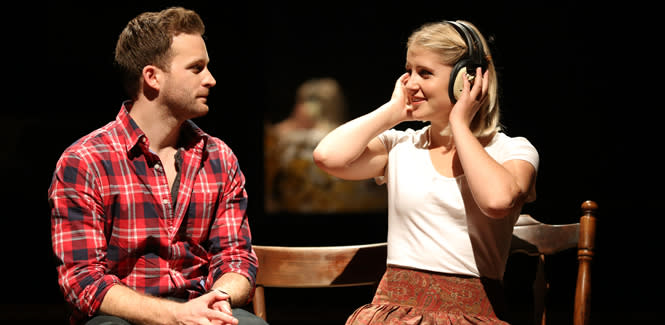 "ONCE" (Sept. 22-27)
The Straz Center for the Performing Arts begins its 2015-16 Broadway Season with "Once," winner of eight Tony Awards. The play tells the story of a Dublin busker ready to give up when he meets a young woman takes an interest in his songs. Their growing relationship echoes in his music. Cast with musicians who play their own instruments, "Once" is a story about reaching for your dreams, casting off your fears and finding connections through the power of music.

HOWL-O-SCREAM (Preview Sept. 25)
Give your vocal chords a different kind of work-out when Busch Gardens Tampa  transforms into a haunted house  for weekends in October. Previews are Sept. 25-26. During the day, you can scream your way through rides on Falcon's Fury, Kumba and Cheetah Hunt. When night falls, you'll be screaming for an entirely different reason as you make your way through the park's mazes of horror. That thing that moved in the corner? I'm sure it was just a leaf.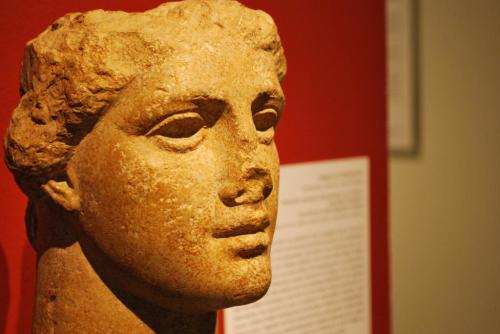 MUSEUM DAY LIVE (Sept. 26)
Now's your chance to see the Greek statues in the Tampa Museum of Art or the ancient dugout canoe at the Tampa Bay History Center. The Smithsonian Institute makes it easy on Sept. 26 during its national museum event. Print out a ticket voucher and head for that museum you've always wanted to explore. Along with TMA and the history center, downtown's opulent Henry B. Plant Museum and the Florida Museum of Photographic Arts are also participating in Museum Day Live. So are The Florida Aquarium,Ybor City Museum State Park, and Cracker Country at the Florida State Fairgrounds.