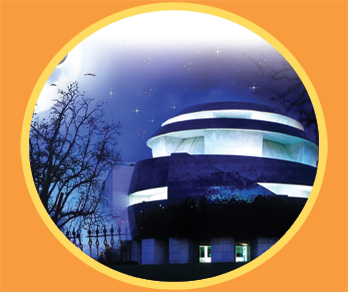 Hi everyone. This is Melissa wishing you an early Happy Halloween and informing you about MOSI's 5th Annual Hall-o-Boo event that will take place on three nights, starting Thursday, October 28th. This kid-friendly event is filled with many fun fright zones inspired by Hollywood classics. It will include children's activities, trick or treat stations and science demonstrations that are sure to be fun.

Hall-o-Boo will also feature Jack and the Beanstalk by Bits n Pieces Puppet Theatre. The shows will be every night of Hall-o-Boo at 6:30 p.m. and 8 p.m. It will last 35 minutes long and leave every kid smiling; after all, we all love stories where everyone gets to live happily ever after! Not only do you get to see the show, but you are able to make your very own puppet to take home. This workshop will take place from 7:15 p.m. to 7:45 p.m.

Dates:

Thursday, Oct. 28 , 6-9 p.m.
Friday, Oct. 29, 6 - 9 p.m.
Saturday, Oct. 30, 6 - 9 p.m.

Here's some pricing info for all of you:

$10 for MOSI Members (in advance), $12 MOSI Members (day of)

$12 General Admission (in advance), $15 General Admission (day of)

1 free Hall-O-Boo ticket with a new family membership purchase. (Some restrictions apply.)
Val-U-Boo package: Buy three Hall-O-Boo tickets, get one free.

More information can always be found at mosi.org and as usual, keep your eye out here great Tampa Bay Area events!