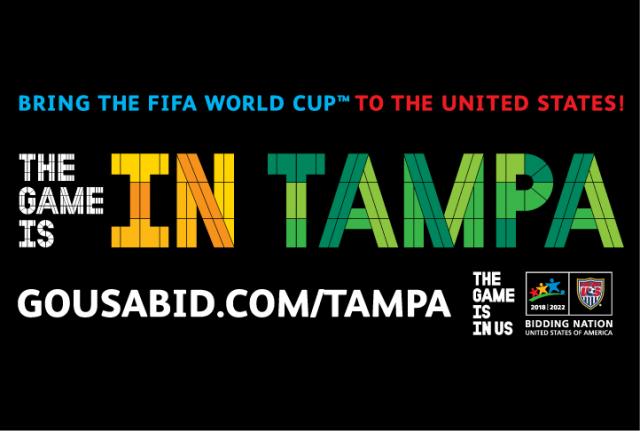 Hello there folks! Jerm here with a special announcement about Tampa Bay's FIFA World Cup Bid for the FIFA World Cup in 2018/2022!
As you guys know we have been kicking some serious tail in the latest petition counters online for bringing the FIFA World Cup to the United States and Tampa for the years either in 2018 or 2022. Back when we started all of this a few months ago, the original goal was to get our awesome city up to 50,000 votes, and we are sooooooooooo close now!
We need your help to push us over the edge with 50,000 and we want to do it all today folks, so make sure you visit the
www.GoUSABid.com/Tampa
site and sign the petition by entering your email address and zip code, or if you are not in front of a computer, pull out your mobile phone and please text Tampa Bay to 22442 to show your support as well!
IF you are following on Twitter, and you re-tweet our World Cup Related tweets today, then you enter yourselves in for a chance to win two tickets to
Busch Gardens
! I'll draw the winners at the end of the day so make sure you show your support for our FIFA World Cup Bid!
That's it for now, but stay tuned in for more updates on the 2018 FIFA World Cup Bid as well as the 2022 World Cup Bid!