Happy Friday everyone! Jessica here, and I promised I would be back with more Tampa Bay events, so... a big
Congratulations
to
Cirque Du Soleil
for reaching their
5,000th performance of Saltimbanco
!!  What a magnificent achievement for the amazing performers of Cirque Du Soleil...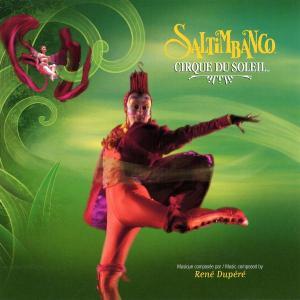 Now, since we already know they are in town, here is your chance to help with the celebration --- this 5,000th performance will be at the St. Pete Times Forum during the 7:30 PM show on Tuesday, June 30th.  You are invited to celebrate with Mayor Pam Iorio, the Saltimbanco cast and Creative Team members, and the Tampa Culinary Institute.  (Arts and culture in Tampa Bay just doesn't get better than this!)
The media is also invited to capture pictures and interview spokespersons on Tuesday at 1:15PM.  These photo/filming opportunities will include a special Saltimbanco Proclamation by Mayor Iorio, photo opps with the Mayor, Saltimbanco artists, and Creative Team Members,
and
a special cake presentation.
The St. Pete Times Forum is located at 401 Channelside Drive in Tampa.  The preferred entrance is the Security Entrance, Gate D, the XO Club Room.  For more information about this exciting Tampa Bay entertainment, visit <www.cirquedusoleil.com> However, all media must RSVP to Mary Lou Janson at 813.251.5737.
I hope you all take advantage of one of the most amazing Tampa Bay area events offered this summer!! 
Saltimbanco
is a must see... Enjoy your weekend everyone, be back soon with more Tampa tourism!