If you can't find something great to do this weekend, you are just not trying.

Riverfest (Saturday & Sunday)
With the completion of the last segment of the Tampa Riverwalk, downtown's 2.4-mile waterfront thoroughfare becomes an ideal way to explore the best downtown has to offer. Between Uele in the north and the Florida Aquarium in the south, the Riverwalk links restaurants, museums, parks and water activities like gems on a string.

AsiaFest (Saturday)
Celebrate Tampa Bay's diverse and growing Asian community with a party on the waterfront downtown. The schedule includes food, music and cultural demonstrations from 16 countries. The festival runs concurrently with the International Dragon Boat Races and Riverfest.

International Dragon Boat Races (Saturday)
Twenty-person teams pour it on to the beat of a drum, sprinting their dragon boats down Garrison Channel between downtown and Harbour Island. The water-churning races are the perfect complement to Asia Fest going on in Cotanchobee Fort Brooke Park nearby. Watch the races from the Tampa Riverwalk or from the Harbor Island waterfront across the channel.

Mayor's Mac & Cheese Throwdown (Saturday)
Downtown's Curtis Hixon Waterfront Park will be a magnet for lovers of that comfort food extraordinaire, macaroni and cheese. Find out just how many ways you can make this dinner time favorite -- there's more to life than the neon-orange powder in the box.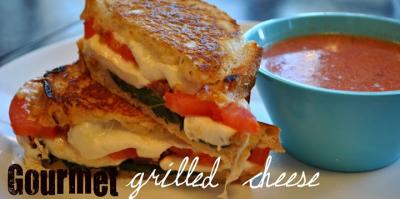 Tampa Grilled Cheese Festival (Sunday)
After you've stuff yourself with mac & cheese, rest up a bit then head downtown to Ybor City's historic Centro Asturiano for a celebration of that other comfort-food wonder, the grilled cheese sandwich. Dozens of food truck operators and brick-and-mortar restaurants will be competing to be the best grilled-cheese maker in town. And you get to work your way through the samples. It's a tough job, but someone has to do it. 

Tropical Heatwave (Saturday)
Historic Ybor City is the setting for this perennial Tampa Bay music festival, with 40 bands spread among 10 stages for a single night of music and fun. Spoke-word fans will want to sit in on the Poetry Slam.