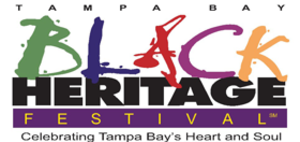 Tampa Bay Black Heritage Festival (Saturday-Sunday)
Tampa Bay celebrates African-American history every year on the weekend of the Martin Luther King Jr. holiday. Join the celebration in Curtis Hixon Waterfront Park for music and food, then wander over to check out the re-construction of Perry Harvey Sr. Park, undergoing a major renovation that will highlight Tampa Bay's role in popular music -- Ray Charles got his start here when Tampa Bay was part of the "Chittlin' Circuit" during segregation. Tampa Bay was also the home of "Gone with the Wind" star Butterfly McQueen.
Winter Jam Tour Spectacular (Saturday)
Fans of Christian music will find what they seek when the genre's biggest yearly tour stops at Amalie Arena on its 48-city road-trip. Headliners include Grammy winners King & Country and Grammy nominee Matthew West. Tickets are $10.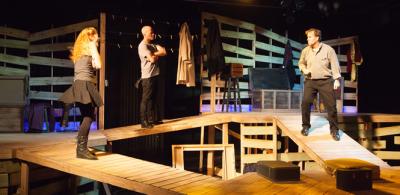 Lebensraum (4 p.m. Saturday, Sunday)
Tampa Bay's Jobsite theater company brings the work of playwright Israel Horovitz to the Shimberg Playhouse at the Straz Center for the Performing Arts.  Horovitz has been in Tampa Bay during the production of his "Lebensraum," which uses a cast of three quick-change actors to create dozens of characters to explore the idea that a German Chancellor might, as an act of redemption, awake from a nightmare and invite six million Jews back to Germany with a promise of citizenship and jobs. What will happen next in this dark comedy? For mature audiences. Performances on Jan. 17 and Jan. 24 include special discussions after the performance.
Moonwalkers (Friday)
What if Apollo 11 never actually made it? What if, in reality, Stanley Kubrick secretly shot the famous images of the moon landing in a studio at the request of the US government, in order to keep the fledgling space program from looking like a failure? Tampa Theatre offers this little indie ditty that premiered at South by Southwest last year. And, yes, we know that some people may actually think this is a documentary.

Monster Jam (Saturday)
Bring your ear protection. The deafening roar of hundreds of thousands of horses fills Raymond James Stadium on Saturday when Monster Jam returns it all its fat-tired, RV-smashing fury. Are you for Grave Digger or War Wizard. No matter. Cheer for all your favorite monster trucks as the competitors race, jump, and crush their way through hours of fun. Me? I'll be cheering for Pirate's Curse -- seems appropriate with Gasparilla right around the corner.