With Christmas two weeks away, Tampa Bay has plenty of ways to get into the holiday spirit, whether you're Bob Cratchett or Ebeneezer Scrooge this time of year.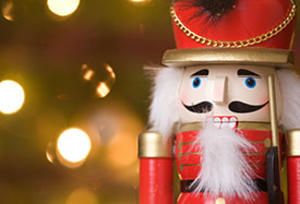 HOLIDAY POPS (8 p.m. Friday)
The Florida Orchestra, with guest conductor Bob Bernhardt and vocalist Mela Dailey, bring the holidays to life through music. Expect to hear jingle bells and "Jingle Bells" along with other seasonal stand-bys at the Straz Center for the Performing Arts. The orchestra is collecting wrapped gifts for the U.S. Marine Corps' annual Toys for Tots campaign, so bring your own contribution to the spirit of Christmas.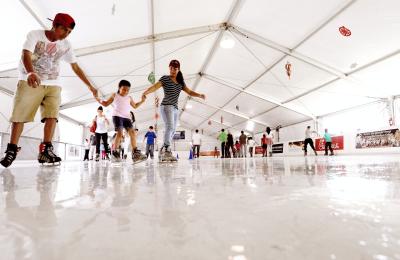 DOWNTOWN ON ICE (4 p.m. Friday, 10 a.m. Saturday, Noon Sunday)
Cue the "Charlie Brown" jazz and strap on your skates (extra points if your dog can do Figure 8's). Tampa Bay's annual pop-up skating rink has returned to downtown for the holidays. The weather outside might say 70 degrees, but inside the giant white party tent it will always be 32. $12 buys you 90 minutes and skates.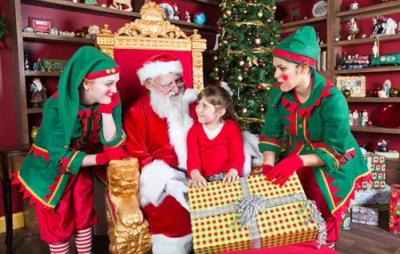 BUSCH GARDENS CHRISTMAS TOWN (evening Saturday & Sunday)
Tampa Bay's premier theme park transforms itself for the holidays, with loads of snow and millions of twinkle lights. Take the chill off with a mug of hot chocolate. Christmas Town is included in park admission. The festival runs on weekends through Dec. 19, then daily from Dec. 20 to New Year's Eve.
SNOW ON SEVENTH (6 p.m. Saturday)
Seventh Avenue in historic Ybor City comes alive with holiday cheer and more than a little snow to help it along. The festival includes a holiday parade down La Sétima, through the heart of the neighborhood. Come early to get a good spot.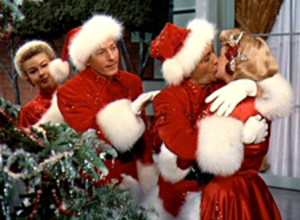 WHITE CHRISTMAS (3 p.m. Sunday)
Bing Crosby, Danny Kaye, Rosemary Clooney, a dash of slapstick and lots of singing add up to a holiday classic like no other. It's part of the historic Tampa Theatre's annual holiday film series.