Movies and music, Tampa Pride and Normal Rockwell: unlock Tampa Bay any way you want this weekend.
Gasparilla International Film Festival (Friday through Sunday)
Gasparilla International Film Festival, which opens on Tuesday at the historic Tampa Theatre, continues through the weekend at Channelside Cinemas in Channelside Bay Plaza. Friday evening's line-up includes a block of films about Cuba, including "The Poet of Havana," a biopic (above) about famed Cuban musician Carlos Varela, who is scheduled to attend the festival along with director/producer Ron Chapman. Saturday's program includes four panels covering the business of film spread across the day along with several blocks of short films, a biography of Kurt Cobain and a set of films from Mexico.  Sunday's program includes an industry panel on filmmaking in Florida, film projects by students at the University of Tampa and from high schools and three free family-friendly films: "Toy Story," "Ghost Squad," and "The Goonies."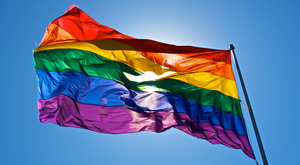 Tampa Pride (Saturday)
Come join the party Saturday in Ybor City and celebrate Tampa Bay's heritage of diversity, tolerance -- and the recent Gallup poll that shows we have the largest LGBT population in Florida. This year's Tampa Pride -- the first in more than a decade -- comes close on the heels of the beginning of same-sex marriages in Florida in January. This year's festival will include a parade down Seventh Avenue and a street festival on Eighth Avenue. There'll be drag queens and dancers, but the party promises to be family (and page) friendly. Grand marshals for the parade will be Tampa Police Chief Jane Castor and Kurt King, owner of Hamburger Mary's restaurant in Ybor City.The parade steps off at 1 p.m. The festival starts at 10 a.m.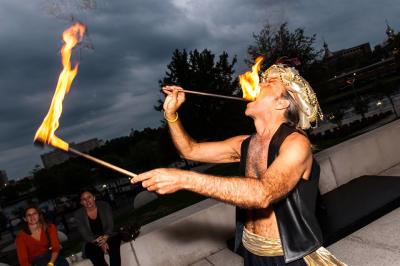 Gasp! The Gasparilla Fringe Festival (6-10 p.m. Friday)
Tampa Bay puts its quirky side on display at the second Gasparilla Fringe Festival Friday evening outside the Tampa Museum of Art. Daniel Funk, fire-eater and human blockhead, is just the beginning. There'll be improv theater, slam poetry, music and food from Sono Cafe and Mise en Place. The festival also gets you into the art museum's American Chronicles: The Art of Norman Rockwell exhibit.
American Chronicles: Norman Rockwell (through May 31)
Few artists are as closely associated with the virtues of American society quite as closely as Norman Rockwell. His covers of the Saturday Evening Post and his landmark paintings known as the Four Freedoms earned him a place in America's cultural pantheon. The Tampa Museum of Art celebrates Rockwell when American Chronicles: The Art of Norman Rockwell goes on display for two months.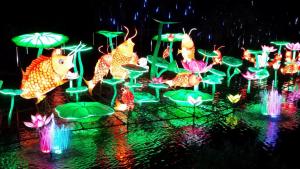 Zoominations: A Chinese Lantern Festival (through May 31)
Tampa's Lowry Park Zoo comes alive at night with elaborate, larger-than-life Chinese lanterns built by craftsmen from China's Sechuan Province, home to lantern festivals for 2,000 years. Stroll the grounds of the zoo to take in the spectacular Porcelain Pagoda, a set of towers constructed from cups and saucers. You'll also find a replica of the Beijing Temple of Heaven, dragons, flowers, panda, elephants and hippos -- all constructed from steel frames and silk or satin coverings. Chinese acrobats and jugglers provide entertainment as well. The program begins at 6 p.m. and can be bought as a separate ticket or in combination with a day at the zoo.