You'd need a crowbar to squeeze anything else into this weekend.
Gasparilla Music Festival (Saturday & Sunday)
The music starts to flow downtown at 11 a.m. Saturday. This year's festival has sold out all general admission and single-day VIP tickets for Saturday. If you want to come Saturday, you'll have to pop for a two-day ticket and come back on Sunday. Not a bad deal, really. With four stages spread between Curtis Hixon Waterfront Park and nearby Kiley Gardens, there'll be no end to the tunes. Saturday headliner Modest Mouse hits the Curtis Hixon main stage at 9 p.m. Up til then, you can get your fill of every type of music going, starting with gospel at the 11 a.m. show. Sunday's line up features Cuban band Laritza Bacallao y Su Grupo. The wee ones will get their groove on with performances by Mr. Richard & the Pound Hounds on Saturday and Disney's Choo Choo Soul with Genevieve on Sunday.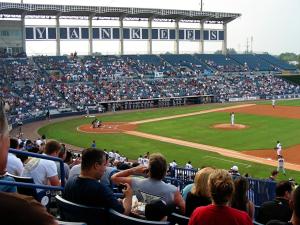 Yankees Spring Training (Friday & Sunday)
Grapefruit League play is in full swing. Friday the Bronx Bombers play two games: a rematch with the Phillies in Clearwater at 1:05 p.m., then a 7:05 p.m. game against the Pirates at Steinbrenner Field. Sunday, the Nationals leave Lakeland for Tampa Bay and a 1:05 p.m. game at Steinbrenner Field.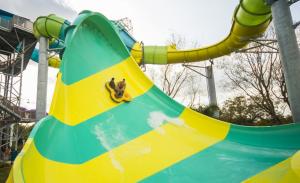 Colossal Curl (opens Saturday)
Adventure Island, Busch Gardens Tampa's water park, opens its newest, biggest water ride on Saturday. The Colossal Curl towers 70-feet over the park and sends riders sluicing through a 662-foot tunnel. Just when they think they're in the clear, they slide sideways up the enormous Water Wall throws them for a brief period of weightlessness. Bring a friend -- the rafts carry two, three or four riders. You're going to want to share this much excitement.
American Chronicles: The Art of Norman Rockwell (opens Saturday)
Few artists are as closely associated with the virtues of American society quite as closely as Norman Rockwell. His covers of the Saturday Evening Post and his landmark paintings known as the Four Freedoms earned him a place in America's cultural pantheon. The Tampa Museum of Art celebrates Rockwell when American Chronicles: The Art of Norman Rockwell goes on display for two months.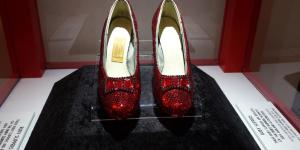 Wizard of Oz at Glazer Children's Museum (daily through Sept. 13)
One of the most classic movies of all time comes to life at Tampa Bay's Glazer Children's Museum with a traveling exhibit. The show lets kids make their own tornado, see life on Dorothy's farm, and visit the Great and Powerful Oz in all his big-headed glory. Every exhibit is hands-on and interactive to guarantee the small ones a great time, whether they've seen the movie or not. No flying monkeys were involved in the making of this show.