Lights on Tampa (6 p.m. Friday & Saturday) Unlock a gem of Tampa Bay creativity in Curtis Hixon Waterfront Park and Kiley Gardens this weekend. Chicago artist Nick Cave's "Heard" performance piece will take center stage during the weekend festival with performance at 6 p.m. and 8:30 p.m. on a stage erected in the center of Curtis Hixon's Great Lawn. "Heard" featuring dancers, each uniquely costumed as horses in "sound suits" made of shaggy, colorful grass. When the dancers move to the sound of drumming, their suits swish like wind through the Plains. Also on the schedule Sky Striker, an interactive lighted display that turns downtown's cylindrical Rivergate Tower into a ring-the-bell "test of strength" carnival game, and "Resurgence," which uses lighted poles to embody the ebb and flow of the tide on the Hillsborough River.
Gasparilla Distance Classic (9 a.m. Saturday & Sunday) Tampa Bay's premier running event steps off on Bayshore Boulevard bright and early. This year's event has more than 30,000 runners signed up -- a record. If you were planning to register late, you're pushing your luck. Registration is closed for the 8K, 15K, and half-marathon. Just under 1,000 entries remain open for the 5K run, 5K walk and 5K stroller roll. You'll be doing those races with 14,000 of your closest friends. The prize purse offers $8,000 for the first American-born winner (eligible to represent the USA in future races). Go here to register. Even you only when you're being chased, come on out to Bayshore Boulevard and cheer on the people set to conquer the race and their own weaknesses. Races start around 9 a.m. The 5K and 15K races will run on Saturday; 8K and half-marathon race on Sunday.
Slow Ride Mural Tour (3 p.m. Saturday) New Belgium Brewery and Coast Bike Share are teaming up for their first Slow Ride Session, a bike tour of Tampa Bay that takes its name from New Belgium's Slow Ride Session IPA. Coast Bike Share will provide 50 bikes for rent, first-come first-served. Or bring your own two wheels and $5 admission to join in the tour, the first of three on the schedule. This tour will focus on the current and planned murals starting with "American Journey," the warehouse-sized artwork (above) facing Adamo Drive in Ybor City. The slow ride's course will take riders from Ybor City through the Channel District and downtown, along the Tampa Riverwalk, then down Bayshore Boulevard to Hyde Park. Hopefully, by that time, the final stragglers from the morning's Gasparilla Distance Classic 5K and 15K will have found their way to the finish line.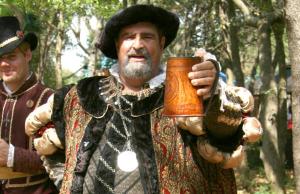 Bay Area Renaissance Festival (now through March 29) Bring out your sense of adventure and enjoy a day out among the Dungeons & Dragons LARPers, Prince Bride wannabes and Monty Python groupies populating the ground of the Museum of Science and Industry. Put some flowers in your hair, strap on a codpiece or just roll around in the filth. Any way you gnaw your Henry VIII-sized turkey leg, you're going on a serfin' safari. For soothe.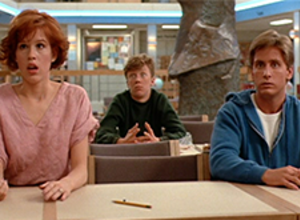 Totally 80s Classic movie series (3 p.m. Sunday) We're in the final week for catching some of the best movies from the 1980s. Don't you forget about Molly Ringwald, Judd Nelson and the gang as they spend their day in the library. "The Breakfast Club" wraps up the Tampa Theatre's 80s film series just in time for the John Hughes masterpiece to turn (ahem) 30. Let's not wonder where the time went. We also won't argue over while Judd and Emilio got the girls while Michael Anthony Hall got stuck writing the stupid essay -- both may still be sensitive subjects for some. If you're one of those who saw it the first time around, walk out proud Sunday evening with your fist in the air.