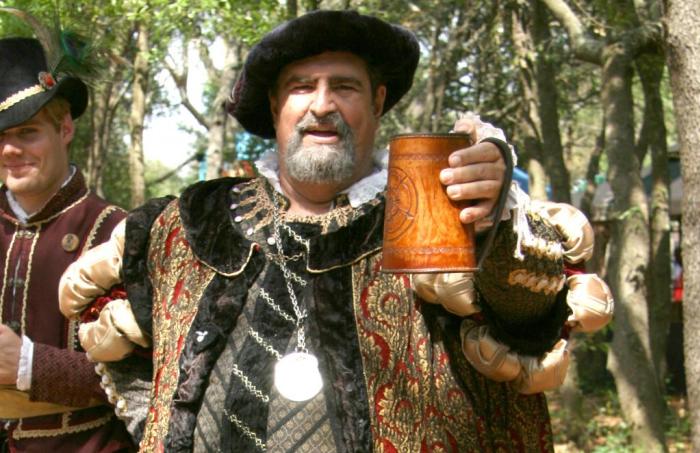 Things are getting medieval this weekend in Tampa Bay. There's tragedy and comedy and plenty of pig. Oh, yeah, it's also Valentine's Day on Saturday.
Verdi's Rigoletto (Friday, Saturday and Sunday) Baritone Mark Rucker takes on the role of Rigoletto, the scheming hunchback court jester for the Duke of Mantua and father of Gilda, in Opera Tampa's production of Giuseppe Verdi's masterpiece. It's a tragedy, by the way, so bring a hankie. The performance is in Italian with English translation above the stage. Here's a clip of Pavarotti as the Duke singing "La Donna e Mobile" to get you in the mood.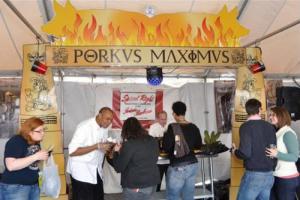 Beer, Bourbon & BBQ Festival (Saturday) This traveling food carnival rolls into downtown's Curtis Hixon Waterfront Park between trips to Manhattan and Atlanta. Anything that starts off with a VIP Bacon & Whole Hog session has to be worth the price of admission, right? That's the Shrine of Swine in the photo. The unlimited tasting menu lets you sample 60 beers and 40 bourbons. Needless to say (but the organizers say it anyway), this event is not for children. But if you bring them, 12 and under get in free.
The Knight Parade (Saturday) The Krewe of the Knights of Sant'Yago, one of Tampa Bay's historic social clubs, holds its annual Knight Parade down Seventh Avenue in the heart of Ybor City, our Latin Quarter. The Knight Parade is also a night parade, one of the largest illuminated parades in the Southeast and a taste of authentic Tampa Bay culture. The parade starts at 7 p.m.
Bay Area Renaissance Festival (Saturday through March 29) Bring out your sense of adventure and enjoy a day out among the Dungeons & Dragons LARPers, Prince Bride wannabes and Monty Python groupies populating the ground of the Museum of Science and Industry. Put some flowers in your hair, strap on a codpiece or just roll around in the filth. Any way you gnaw your Henry VIII-sized turkey leg, you're going on a serfin' safari. For soothe.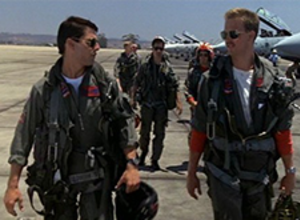 Totally 80s Classic movie series (Sunday) We're in the final weeks for catching some of the best movies from the 1980s at the Tampa Theatre. Feel the need for speed this week with "Top Gun" -- a time capsule of Cold War nostalgia  and a requiem for Anthony Edwards' hairline. Just remember: you may have to explain to anyone under 30 why Tom Cruise is dogfighting Russian MiGs.