Whether you're staying in town this Easter or you're visiting the city, here are some fun ways to make the most of this weekend!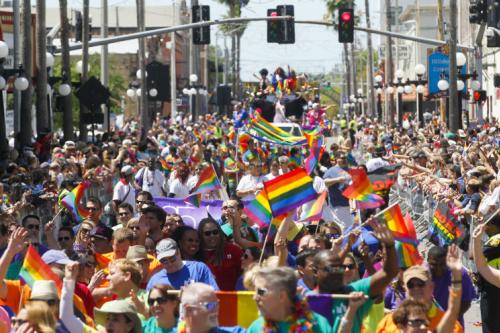 Tampa Pride (March 26)
Tampa is proud to hold the first pride celebration of the year in the Nation. Tampa Pride returns with a street festival at 10 a.m. this Saturday in Centennial Park in Ybor City. Vendors will be set up along with dozens of entertainers, who will perform on several stages until 4 p.m. The 90-minute pet-friendly parade kicks off at 1 p.m. from Nuccio Parkway and travels down E Seventh Avenue to 20th Street, where the parade will lead right into the festival. 

Tampa's First "Fourth Friday" (March 25)
Fourth Friday starts Friday in downtown Tampa with nine cultural venues planning afternoon and evening events and more than 15 bars and restaurants offering deals ranging from discounts to extended happy hours. Free water taxi rides will be available to enable revelers to hop from venue to venue. Among the events billed for the inaugural Fourth Friday are free admission and tours at the Henry B. Plant Museum from 4-5 p.m. There will be free guided tours and food at the Florida Museum of Photographic Art between 4 and 7 p.m., and the pay-as-you-will admission fee at the Tampa Museum of Art buys docent-led tours of Jaume Plensa's "Human Landscape" sculptures. The Straz Center is offering a free outdoor performance by singer-songwriter Francesca Ani. The Tampa Bay Rays and the Tampa Bay Lightning will have promotional booths and activities set up in Curtis Hixon Waterfront Park and along with more partners.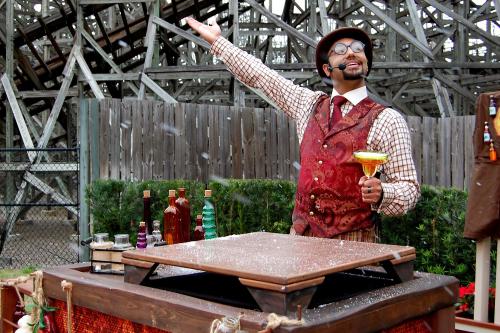 Busch Gardens Food and Wine Festival (March 26-27)
Uncork the flavor of wines, craft brews and more at the Busch Gardens® Food & Wine Festival, The Festival area is open from noon to 9 p.m. and headlining concerts start at 6 p.m. This weekend is a special treat with Chino Y Nacho are a Venezuelan Latin-urban duo with a romantic, tropical style headlining this Saturday. Then Third Eye Blind to wrap up the weekend, the award-winning band that has recorded four best-selling albums influenced by classic pop rock traditions. 
Florida Aquarium Easter Egg Hunt (March 25-27)
The Florida Aquarium will have its scuba-diving Easter bunny today through Sunday and kids can follow clues to find eggs in a scavenger hunt. Kids 12 and under will receive a special clue sheet when entering the Aquarium. Then they can set off for an adventurous scavenger hunt to find the Easter eggs hidden underwater throughout the galleries. After all eggs have been found kids can turn in their clue sheet at the Scavenger Hunt table for a special prize! Catch one of the dive shows at 10:30 a.m. or 1 p.m. at the Coral Reef exhibit that will include a very special visit from the SCUBA certified Easter Bunny. The Easter Bunny will even be available for photos between 10:30 a.m. and 2 p.m. each day or kids can get breakfast with the Easter Bunny at 8 a.m. on Saturday!

Drew Lynch Comedy Show (March 25-26)
Drew Lynch, a first runner up on season 10 of America's Got Talent, stood out as comedian with a stutter. Drew brings to life the social hardships of dealing with a newly-found speech impediment. He performs at Side Splitters Comedy Club in Tampa, today through Saturday.