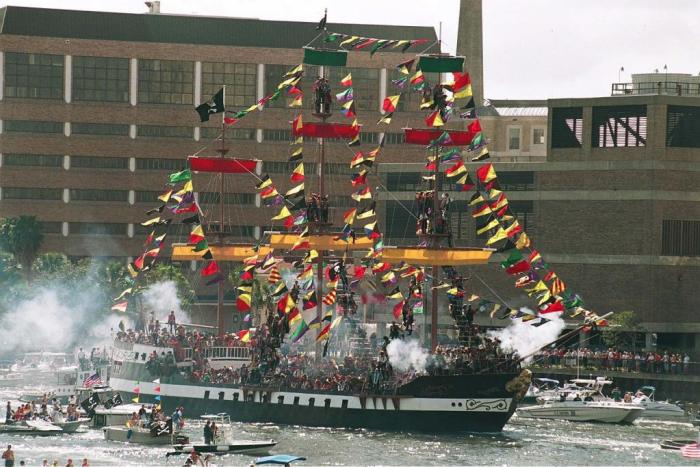 Avast, ye scum! Gasparilla --  Tampa Bay's annual pirate party kicks off next week when Jose Gaspar and his band of ruffians will sail their ship once more into the heart of the city, then lead the third-largest parade down scenic Bayshore Boulevard. Here's what you need to know to make this year Gasparilla one to make you go "Arrgh!"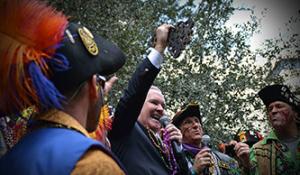 Plunder
Legendary pirate Jose Gaspar and his Mystic Krewe of Gasparilla will attack downtown Jan. 27 with cannons and cutlasses bent on plunder. They'll meet Mayor Bob Buckhorn and demand that he surrender the key to the city. When he refuses (and every mayor refuses), they'll storm off promising to return. This year, they'll try an infiltration -- the Gasparilla Pirate Fest Street Festival, Friday, Jan. 30, in downtown's Curtis Hixon Waterfront Park starring the Commodores and Atlanta Rhythm Section. Gates open at 5:30 p.m. Tickets are $30 general admission, $75 VIP. Proceeds benefit the Humane Society of Tampa Bay, among others.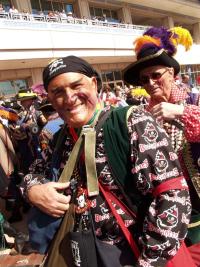 Pirate gear
It never hurts to dress the part when pirates invade your town. If you're lucky, they'll think you're part of their krewe and won't keel-haul you behind their ship, the Jose Gasparilla. If you're looking for anything from pantaloons to dubloons, you can find them places like Pirate Fashions and Don Me Now, which outfit scalawags and wenches of every type. You can also try the Visit Tampa Bay Visitor Center in Channelside if you taste runs more toward beads and T-shirts. And never underestimate the power of a painted-on facial scar!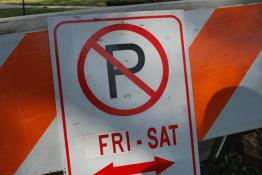 Parking
Once the party gets going, 400,000 people will descend on downtown and Bayshore Boulevard to get a glimpse of the parade and to catch some of the thousands of beads thrown by the pirates. If you're driving in, let this be a warning to ye: parking will be tight within a short walk of the parade route. Prepare to spend $20 or more if you want to park in someone's yard. Downtown, the city has public lots that will fill up quickly and charge a flat fee for the day. So start early and bring your wooden leg made for walking. Better yet, take the bus.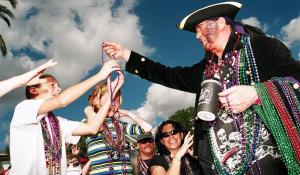 Parade
The pirate armada sales into downtown around 11 a.m. Jan. 31 with cannons firing and the Jolly Rogers flying. The parade starts a couple hours later, moving north along Bayshore Boulevard and into downtown with a steady stream of floats and bands and krewes, all of them flinging beads to outstretched hands. If you're lucky enough to be upfront, share the wealth of Jose Gaspar, lest Davy Jones get ahold of your bones!
Post-parade
Gasparilla kicks off two solid months of festivals, parades and sports events in Tampa Bay. The invasion is just the beginning. In the weeks that follow, you'll have a chance to attend the Gasparilla Distance Classic race (Feb. 21-22); Gasparilla Festival of the Arts (Feb. 28-March 1); Gasparilla Interactive Festival (March 6); Gasparilla Music Festival (March 7-8); the Gasparilla Criterium and Action Sports Festival (March 21-22); and the Gasparilla International Film Festival (March 24-29)