I doubt I was the ONLY Tampa-nian who brought out their winter coat today… it's freezing y'all! Temperatures may have dropped, but that doesn't mean you have to stay in-doors couch surfing, drinking soup all weekend.  From "The Greatest Show on Earth" to ice skating, to getting a jump start on your New Year's resolutions with Yoga in Ybor, there is plenty to do this weekend! Here are my top 5 things to do this weekend in Tampa Bay. 
Cheers to 2014 y'all and all those resolutions you have yet to break or start!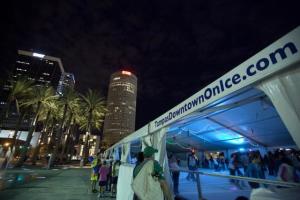 Tampa's Downtown on Ice, downtown Tampa (Fri, Sat & Sun)
This weekend is your LAST weekend to skate outside in a real ice rink.  Tonight the rink is open until 9 p.m.  Saturday hours: 10 a.m. to 10 p.m. Sunday hours: noon to 9 p.m. 90-minute skate is $10 and includes the skates.  If you were waiting for the weather to be a little bit chillier, welp now is a perfect time!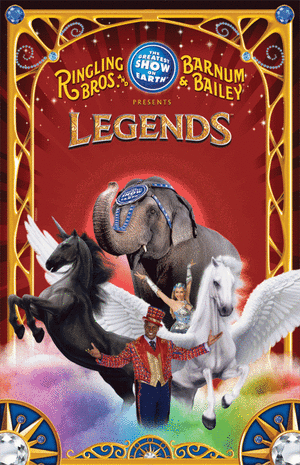 Ringling Bros. and Barnum & Bailey Circus "Legends", Tampa Bay Times Forum (Fri, Sat & Sun)
The "Greatest Show on Earth" is back to Tampa to premier its new show "Legends". The Legends cast includes 100 performers, a nine-member live band, clowns and 85 animals on tour.  Insiders tip: arrive an hour early and take part in the all-access pre-show on the show floor.  Guests will have the chance to get their picture taken with clowns, try on costumes and learn circus skills.  Tickets range from $16-$70. Show times, Friday: 7:30 p.m. Saturday 11 a.m 3 p.m. and 7:30 p.m. and Sunday at 1 p.m. and 5 p.m. For more information visit www.tampabaytimesforum.com
PicTours, Tampa Theatre (Sat 9 a.m. to 11 a.m.)
They say a picture is worth a thousand words.  This Saturday enjoy a guided scenery tour (with part-time camera instruction) and take in a little history behind your lens of our great city of Tampa.  Be sure to tag your pics on Instagram using #UnlockTampaBay .  Cost is $40 and tour begins at 9 a.m. at the Tampa Theatre on Franklin St.   
Evil Con, Sheraton Tampa East (Fri, Sat & Sun)
Evil Con brings its Villainy to Tampa for a multi-genre convention celebrating the "baddies". The Villainous convention also includes vendors, artists, shows and lots of other entertainment to represent all the goblins, ghouls and psychos. A range of tickets are available to pick your poison, from weekend and day passes to gaming and party passes. For more information on Evil Con and to purchase tickets, please visit www.evilconventions.com
Fun and Funky Flow Yoga, Ybor City Museum (Sat at 9:30 a.m.)
For those who made New Year's resolutions to calm the mind and work on their bod doing yoga, this may be perfect for you. This Saturday Erin Wheeler & DJ Menscha for the first time are bringing a fun and funky flow! Stretch out to awesome tunes and make new friends with this awesome Ybor yoga community.  $5 suggested donation.  Ybor City Museum is located at 1818 E 9th Ave. in Ybor.  https://www.facebook.com/yogainybor