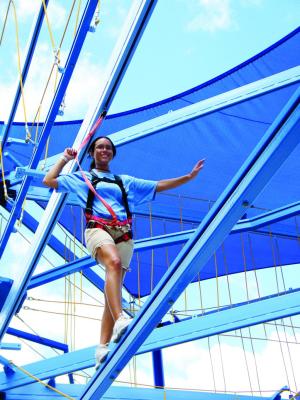 Just in time for Christmas, MOSI is lowering admission to $5 on Saturday.
From 10 a.m. until 6 p.m. Dec. 13, anyone who wants to visit Tampa Bay's Museum of Science and Industry can get through the door for a 5-spot. Children under 6 are free as always.
The discounted ticket includes the museum's permanent exhibit galleries, including the hurricane simulator. It also includes a standard IMAX Dome Theatre film, the limited-engagement exhibit "3D Printing The Future" and a show at the Saunders Planetarium.
The zip line and high ropes course still require a fee. And parking remains $5 per car.
Museum officials hold $5 days several times each year to make MOSI more accessible to people of all incomes.
The museum is located at 4801 E. Fowler Ave., Tampa.
For more information, call (813)987-6000.