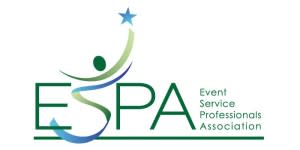 In conjunction with the Tampa Convention Center, Visit Tampa Bay was pleased to be a part of hosting the 3rd Annual Celebrate Services Day.
The event took place at the Tampa Convention Center's Sail Pavilion and was held to recognize and celebrate the outstanding service that our partner Services and Event Departments provide every day to meeting planners, guests, and visitors to the Tampa Bay area.
The Event Service Professionals Association (ESPA) created this day three years ago and has seen National Celebrate Services Day grow, with many cities recognizing the day with an event, across the country.  For more information about ESPA, please go to: http://www.acomonline.org/
We celebrated with over 60 of our partners and also presented awards "In Recognition of Outstanding Service" too:
Shirley Ambrogio, Hilton Tampa Downtown
Melissa Athas, Embassy Suites Tampa - Airport/Westshore
Kylie Briody – Embassy Suites Tampa Downtown – Convention Center
Ashley Evans – The Westin Tampa Harbour Island
Natalie Melillo – The Florida Aquarium
Dave Redman – The Florida State Fair Authority
Janna Stephens – Tampa Convention Center
It was a great event and we are appreciative to work in an industry with these partners!