Good morning everyone, Alex here with some news on a back to school event happening in Tampa next weekend!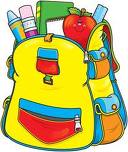 Cobb Grove 16 is proud to present the 3rd Annual Back to School Bash on Saturday, August 13th from 11am-1pm.
This free event will feature free school supplies, games, face painting, medical screenings, hair-cuts, healthy eating and dental hygiene tips, tutoring information, backpacks, child safety kits and more. 
This is the perfect way to get your children ready for the new school year.
Make sure you join Cobb Theatres and its many partners as they HELP make a difference in the lives of children in our community.  Remember, "Change begins with a whisper."
The Back to School Bash is a free event open to the public.  Join us Saturday, August 13th from 11am-1pm at Grove 16  @ 6333 Wesley Grove Blvd. Wesley Chapel, FL 33544.  (813)-948-5445

Proud promotional partners include: 31 Gifts, Victorious Life, Games 2 U, New
Tampa Pediatric Dental, Girl Scouts of West Central Florida, Produce Fairy, Premier Designs & Jewelry, The Tutoring Center, Primerica Financial Services, Fun Services, Sigma Alpha Epsilon, The LOLA, MOR TV, A-OK Trophies, Overflow Magazine, KB Homes, Pasco County Sheriff Department, Willow House, Miss Teen Tampa USA, Florida Hospital Zephyrhills, Precision Kia, Blue Diamond Hair Studio and many more. (If you would like to join Cobb Theatres as a partner please contact Demene Benjamin at (813) 948-5445. )


I hope you have a wonderful Monday. Check back with us for more information on Things To Do In Tampa Bay!