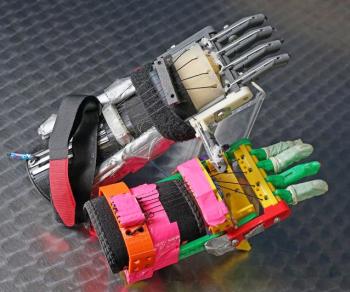 From high fashion to décor, entertainment to toys, medical devices to human organs, 3D Printing the Future – The Exhibition illustrates 3D printing's boundless and mind-blowing potential to re-shape how we live, work and play, while allowing visitors to try their hand at this transformative technology inside a hands-on workshop only at MOSI (Museum of Science and Industry).
Our team had the chance to get hands-on and check out the 3D Printing Exhibition just before its grand opening and it was phenomenal!  Our minds were blown by how 3D printing is revolutionizing the world of modern medicine, including a heart-felt story about a prosthetic knee and human organs.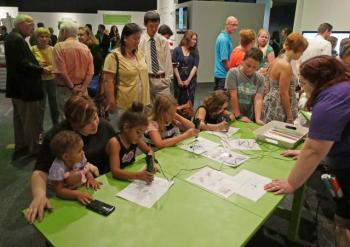 Some of the areas on exhibit you might want to check out:
3D Science & Technology: Understand how scientists and researchers work in some of the most remote places on Earth.  Learn about how 3D printing is helping to solve crimes, build cars and houses, along with sending replacement tools to astronauts in space.
3D Archaeology: How is futuristic technology being used to preserve our past? Ancient sites and artifacts are brought to live in surprising detail and scientists display how they are using 3D printing and scanning to advance ancient history.
3D Fun: Discover everything from 3D-printed musical instruments and toys to 3D-printed fashion and jewelry, including a 3D printed bathing suit.
3D Workshop:  What would a workshop be without being hands-on? Guests will have the opportunity to play with 3D printing concepts, draw with the world's first 3D printing pen. This workshop offers the opportunity to tap into any imagination from the stages of concept, design to printed material.
3D Live Showcase:  Throughout the day don't miss a variety of fun and fascinating demonstrations, including an interactive scanning, and step-by-step walk-through of the 3D printing process.
This limited engagement experience is available now and only through a limited time.  Great news is that the exhibition is included in your regular admission, so no need for an additional ticket.  Make plans today to unleash your imagination to the future of 3D printing!
For more info visit: www.MOSI.org