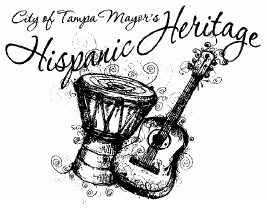 Hi, Melissa checking in to let you guys knows that on Wednesday, October 6th the Mayor's Hispanic Heritage Committee will be hosting their
22nd annual Hispanic Heritage Celebration
.
Tedd Webb from 970 WFLA radio has agreed to emcee the event again which will feature Mayor Pam Iorio as the keynote speaker. The celebration is designed to showcase the impact of Hispanic culture in our vibrant community.
There will be live entertainment and the event is open to the public. Attendees will include dignitaries, City of Tampa officials and City employees, public school students, and many other members of the community. 
More information can be found on the Tampa Hispanic Heritage, Inc. website and calendar of events.
That's it for me Tampa. Take it easy and remember: keep checking back here for info all the great things to do in Tampa and other Tampa Bay Area events.