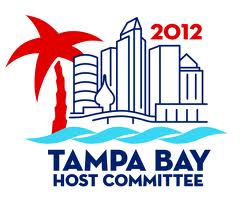 Hey everyone.  Travis here with an update on the latest and greatest for the 2012 Republican National Convention Host Committee!  They have some really great programs in place to benefit the Tampa Bay community, which you'll hear about shortly. 
But, the latest development is about the Small Business Network Program!  This is an exclusive program through the Host Committee to promote and cultivate Tampa Bay's diverse business community representing small, women and minority-owned companies.
You can find more information about this program by visiting their website, www.2012Tampa.com, or by visiting http://2012tampa.com/small-business-network/. 
But they also have a monthly newsletter where you can get all of the updates from the Host Committee.  Of course, we'll help bring you the updates about what's happening, but you can find the latest newsletter by clicking here. 
You'll find some great info on these, but like I said, we'll be back with more updates.  And of course, keep checking back for more great things to do in Tampa Bay, Tampa Bay area events, and much more.