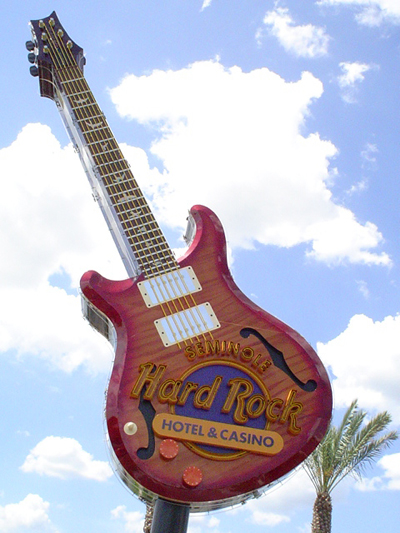 Could I possibly be the luckiest guy in the world? Okay maybe that is exaggerating just a bit, but tonight is one of those instances where you just kinda feel like it doesn't get any better!
Tonight Jerm will be attending a Tampa Bay area events extraordinaire at the unveiling of the 2010 Seminole Hard Rock Girls Calendar! Yes I know right, such a hard life I live these days.
The event is going to be held in Floyd's from 7:30pm-9:30pm at
Floyd's
located in the
Seminole Hard Rock Hotel & Casino
. Sorry guys, but this shindig is invite only, so if you want to see pics and get a re-cap your going to have to live vicariously through Jerm!  Be sure to follow us on
Twitter
if you want to see all of that!
Lucky for you though, I will be Tweeting live and possibly Twit-Pic'ing if I am allowed to do so. I may even take a picture with my favorite HR girl or being the popular person that I am, take a picture with ALL OF THE GIRLS!
Now just because you can't ball out with me tonight at the event, doesn't mean you can't enjoy the Hard Rock Girls, so be so to purchase yourself a copy of the calendar as it goes on Sale Dec. 3rd at 9am for $10! Net Proceeds benefit The Spring of Tampa Bay, so its for a great cause!
So stay tuned tomorrow for a follow-up blog from me, and until then stay tuned in for more   things to do in Tampa Bay!