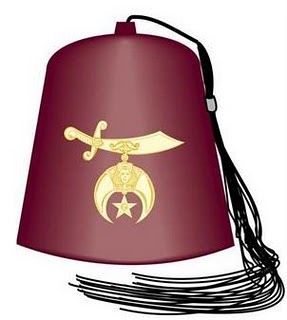 Hey Tampa Bay... Julian here with an exciting update from Ybor City.
The Ancient Egyptian Arabic Order Nobles of the Mystic Shrine and Daughters of Isis
, 2010 Imperial Session will host their annual parade in Ybor City on Wednesday, August 18, 2010 starting at 6:30pm. The parade will start at Nick Nuccio Parkway and 7th Avenue, proceed east on 7th Avenue to 19th Street and then north on 19th Street and disband. There will be a grand stand viewing area set up on 19th Street and 7th Avenue for the event.
The Parade is one of the highlights of the week-long Imperial Session which includes workshops, official meetings and mentoring sessions. The Ybor City parade will feature floats, bycicles, clowns, strollers and marching clubs and is going to be great fun to watch for everyone!
Please be advised of the following schedule of street closures:
•    3:00 pm - 7th Avenue b/w 18th & 20th and 19th Street b/w 6th & 8th Avenues closes to accommodate set up of grand stand viewing area.
•    4:30 pm- Nick Nuccio b/w Cass/Nebraska and 7th Ave closes for staging.
•    5:30 pm- 7th Avenue b/w Nick Nuccio and 20th Street closes for parade.
•    6:30 pm - Parade Starts.
•    9:00 pm- Parade ends and clean up begins.  Streets open once complete.
Parking will be allowed on 7th Avenue until 3:00 pm. For more information, please contact Leon Thornton, Imperial Marshall at 972-227-3815.  For questions about street closures, please contact  TPD Officer Talesha Vaughan-Buchanan at 813/931-6500. So that's it for now... check back soon and we'll keep you posted on Tampa Bay area events!