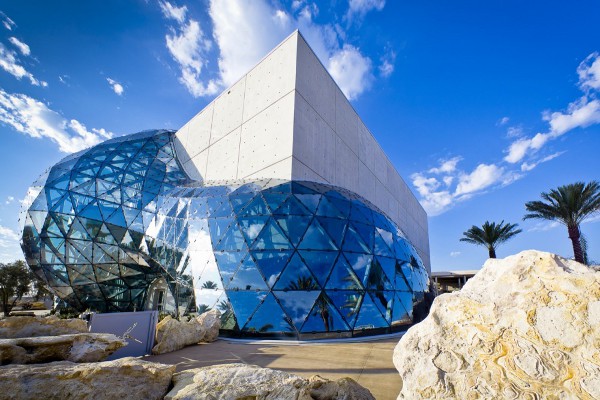 Hey everyone. Travis back with some great informaiton about Arts and Culture in Tampa Bay.  One of the area's newest treasures - the Salvador Dali Museum - is celebrating a milestone. 
The new Dalí museum opened January 2011 and just announced it will reach an important milestone on this Saturday or Sunday (June 25 or 26), welcoming its 200,000th visitor.   In less than six months the Dali has received more visitors than it did in a year in its old home!
 
The new museum has welcomed several important guests, including S.A.R. la Infanta Cristina, younger daughter of the King and Queen of Spain, Jorge Dezcallar, the Ambassador of Spain, artist Jeff Koons, actor Susan Sarandon, and next…their 200,000th visitor! This lucky (unsuspecting) visitor will receive a VIP Behind the Scenes Tour of the Museum from Museum staff as well as a Family Membership.
 
The Dali is home to the Morse Collection, carefully assembled over four decades and donated by A. Reynolds and Eleanor R. Morse. And if you haven't been there yet...you need to fix that!!!  Head over as soon as you can - maybe even this Saturday or Sunday!  Take a look at their website if you need more information - www.thedali.org. 
And of course, keep checking back here for more updates and great things to do in Tampa Bay.