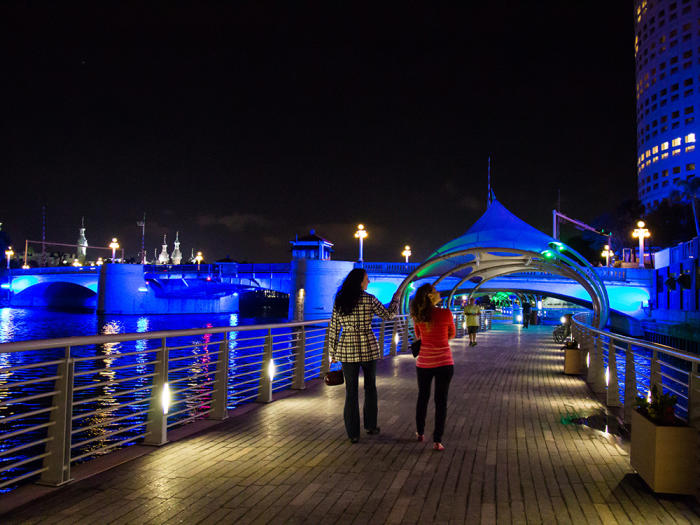 RIVER FEST (May 2-3)
Come out and celebrate the Tampa Riverwalk with a party 2.5 miles long. With the recently christening of Kennedy Boulevard Plaza, the Riverwalk's last major segment, downtown now has an unbroken path for walking, running and biking along the Hillsborough River waterfront. The Riverwalk links many of Tampa Bay's most popular attractions like gems on a string. You can sample most of them for free during the festival. Grab some two-wheeled transport from Coast Bike Share or take to the water on paddleboards, water bikes or and eBoat. There'll be loads of pop-up activities to keep you entertained.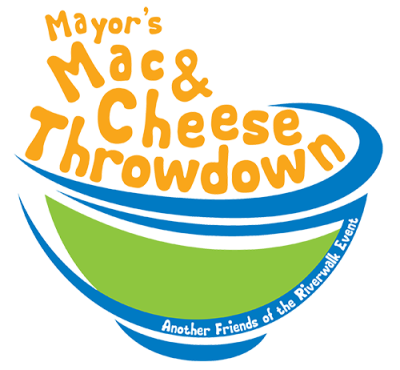 MAYOR'S MAC & CHEESE THROWDOWN (May 2)
If you come for River Fest, stick around Saturday afternoon for the Mayor's Mac-n-Cheese Throwdown. Curtis Hixon Waterfront Park will be filled with Tampa Bay's best chefs offering up their interpretation of everyone's favorite comfort food. Tastings run through 7 p.m. with a concert to follow. In between, another trip along the Riverwalk will burn off all that cheesy goodness.

TROPICAL HEATWAVE (May 1-2)
Tampa Bay's historic Ybor City district will be wall-to-wall music on Friday and Saturday when Tropical Heatwave, the annual fundraiser for community radio station WMNF-FM, takes over the new concert venue at Ybor's iconic Cuban Club. The music line-up covers marching band, rockabilly, blues, zydeco, jazz and even spoken word performances. Along with local bands, the roster includes groups from as far away as Portland, Oregon, New York City and Austin, Texas. Tickets are $30 a day or $42 for the weekend. The best part: The TECO Line Historic Streetcar will ferry you from River Fest to Ybor City on Saturday.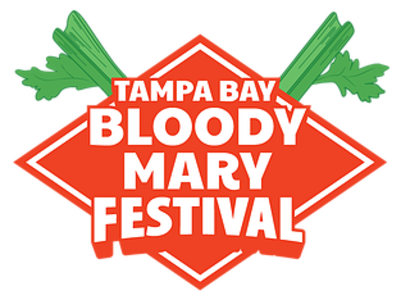 BLOODY MARY FESTIVAL (May 3)
By the time you've done everything Tampa Bay has to offer on Friday and Saturday, you might need a visit to Sunday's Tampa Bay Blood Mary Festival at Curtis Hixon Waterfront Park. The festival, which moves in after the mac-n-cheese move out, carries over the momentum from Saturday's River Fest festivities and Tropical Heatwave -- it you're up that early. Unlike there rest of River Fest's events, you'll need a ticket and an over-21 ID for this one.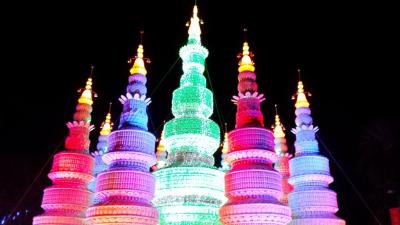 ZOOMINATIONS (through May 31)
May is the final month for Zoominations, the Chinese lantern festival on display at Tampa's Lowry Park Zoo. The sprawling festival fills the zoo's pathways with lighted displays, featuring elephants, pandas, peacocks and any number of other creatures. The lights come up after the zoo shuts down for the day. Come to see the satin-and-steel recreation of the Beijing Temple of Heaven or stand and count the teacups in the towering Porcelain Pagoda. Performers from China's Sechuan province will amaze you with acrobatics and juggling. Visit Zoominations, the only Chinese lantern festival in the Southeast, before it packs up May 31.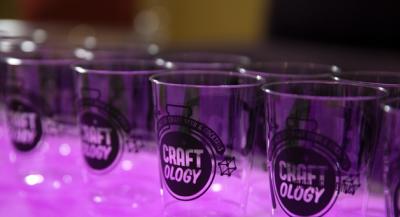 CRAFTOLOGY (May 9)
The Glazer Children's Museum turns its attention to the grown-ups when it holds Craftology, an evening of learning about (and tasting) craft beer in a heart of Florida's craft-beer hub. As a bonus, you'll be supporting one of the best children's museums around.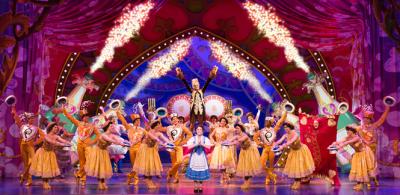 DISNEY'S BEAUTY AND THE BEAST (May 5-10)
The tale as old as time takes the stage at the Straz Center for the Performing Arts' Morsani Hall. The romantic Broadway musical was inspired by the animated film. The live-action performance is filled with lavish sets and dazzling production numbers.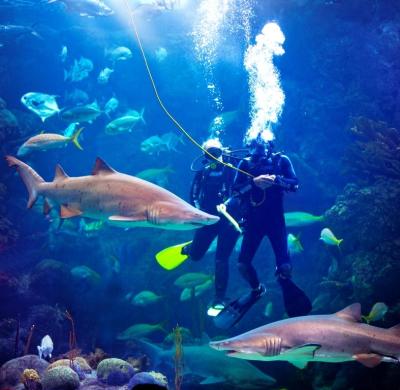 UNDERWATER BOOK READING (May 9)
Yes, you read that right. The Florida Aquarium continues to mark two decades in Tampa Bay's Channel District with its new dive show and special events like the May 9 Underwater Book Reading by author Ellen Prager, who will reach her new book, "The Shark Rider" while surrounded by sharks and other denizens of the aquarium's enormous coral reef exhibit.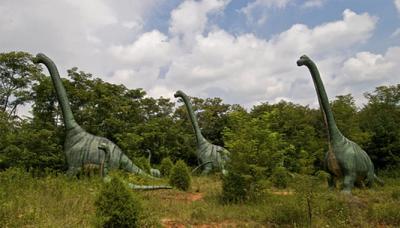 MOTHER'S DAY (May 10)
Mom's get in free with their families at some of Tampa Bay's most popular attractions. Treat her to a day at Tampa's Lowry Park Zoo, the Florida Aquarium, Tampa Bay History Center, MOSI or Dinosaur World (above). The historic Henry B. Plant Museum is also free to moms after noon. Busch Gardens Tampa offers a Mother's Day brunch for park visitors, complete with Sesame Street characters.
BETTE MIDLER (May 11)
The Divine Miss M brings her "Divine Intervention" tour to the Amalie Arena. It's her first tour in a decade and her last stop in Florida.
DISNEY ON ICE PRESENTS "FROZEN" (May 14-16)
C'mon, you know the words (or you know someone who knows the words). Amalie Arena brings one of the most popular Disney movies in years to life. You'll leave impressed that a reindeer – much less a snowman – can skate. The show is hosted by Mickey and Minnie Mouse with appearances by stars of Toy Story, Finding Nemo and The Lion King.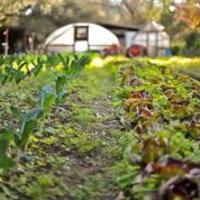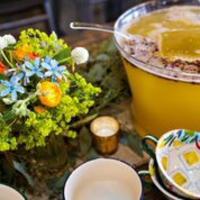 THE ROOTED DOOR (MAY 15)
Sweetwater Organic Farm, located northwest of downtown, hosts The Rooted Door, a farm-to-table dining experience highlighting some of the region's best homegrown food and chefs. The event includes a four-course dinner served al fresco and crafted by chefs Ferrell Alvarez and Don Pintabona. The evening is a fundraiser for Sweetwater Organic Farm and for The Rooted Table scholarship fund.
DINOSAUR TRAIN (May 16)
Any parent of small children will recognize this PBS staple, a show that combines two things that fascinate the pre-school set. The live-action version of the popular cartoon takes over Ferguson Hall at the Straz Center for the Performing Arts with vibrantly colored pteranodons, tyrannosaurs and its namesake form of locomotion. All aboard!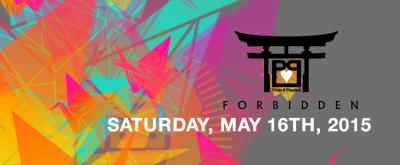 PRIDE & PASSION (May 16)
Tampa Museum of Art hosts its annual fundraiser organized and run by Tampa Bay's LGBT community. The event celebrates the diversity of our community and helps the museum continue its work of bringing great art to Tampa Bay.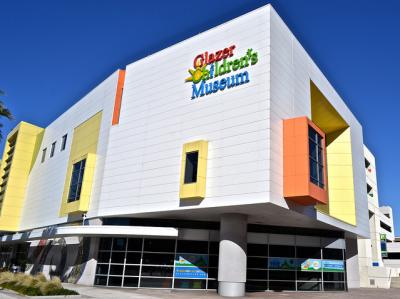 SPY ACADEMY (May 16)
Glazer Children's Museum and MacDill Air Force Base join forces to offer Secret Spy Academy for children 5 to 10 years old. Activities start at 6 p.m. at the museum. Families receive a mission for the evening that requires parents and children work together as a team to reach their goal.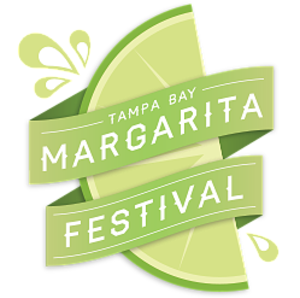 TAMPA BAY MARGARITA FESTIVAL (May 23)
Curtis Hixon Waterfront Park will have just the right combination of tequila, mixers and salt when the Tampa Bay Margarita Festival takes over the park to kick off Memorial Day weekend. The program includes a smorgasbord of margaritas along with plenty of music, food and fireworks. Special RFID wristbands will make it quick and easy to sample the offerings without spending all evening standing in line. Bring your ID and remember to pace yourself. 
RUSH (May 24)
The Canadian rock band's R40 Live tour marks its 40th anniversary as a group. Join Geddy Lee and the gang when Amalie Arena rings with classic rock songs such as "Tom Sawyer" and "Spirit of Radio."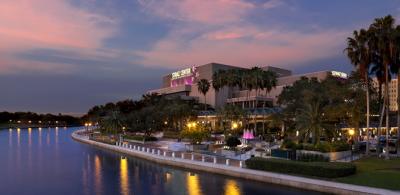 MEMORIAL DAY WEEKEND (May 25)
Before you get too deep into the beginning of summer, take a moment and remember what Memorial Day is really about. The Florida Orchestra brings its Pops Series to Morsani Hall at the Straz Center for the Performing Arts with a night of patriotic music, including "Starts and Stripes Forever."
THE ILLUSIONISTS – WITNESS THE IMPOSSIBLE (May 26-31)
Broadway's best-selling magic show comes to the Straz Center for the Performing Arts, filling the stage at Morsani Hall with a mix of amazing and outstanding magic acts. Kids get in for half-price with an adult on May 27.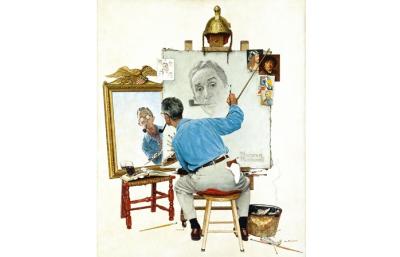 AMERICAN CHRONICLES: NORMAN ROCKWELL (through May 31)
Works by iconic American painter Normal Rockwell continue their visit to the Tampa Museum of Art through the end of May. Take the chance to see first-hand the art that inspired patriotism in Americans at one of the nation's darkest times.