1. Outback Bowl (January)
The New Year's Day college football game celebrates 30 years on Jan. 1 when the Tennessee Volunteers take on the Northwestern Wildcats at Tampa Bay's Raymond James Stadium. Even if you miss out on tickets, the final week of 2015 is loaded with bowl-related fun.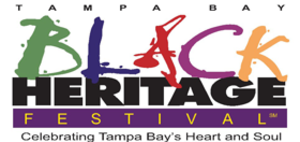 2. Tampa Bay Black Heritage Festival (January)
Tampa Bay celebrates African-American history every year on the weekend of the Martin Luther King Jr. holiday. Join the celebration in Curtis Hixon Waterfront Park for music and food, then wander over to Perry Harvey Sr. Park, undergoing a major renovation that will highlight Tampa Bay's role in popular music (Ray Charles got his start here). Tampa Bay was also the home of "Gone with the Wind" star Butterfly McQueen.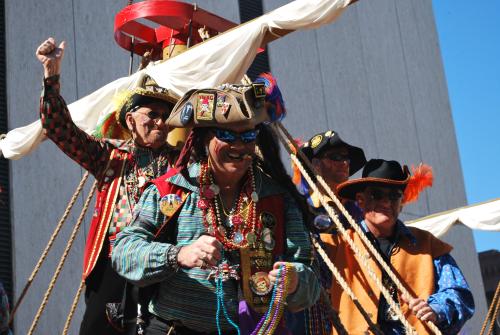 3. Gasparilla Pirate Festival (January)
Tampa Bay's most iconic party kicks off three months of festivals known collectively as "Gasparilla Season." Bring your little pirates out on Jan. 23 for the Children's Gasparilla Extravaganza, an alcohol-free version of the more adult party that follows a week later. On Jan. 29, the pirates sneak into town and throw a pre-invasion party in Curtis Hixon Waterfront Park to soften up the townsfolk before the full-scale invasion the next day. Saturday morning, Jan. 30, the scurvy crew of the ship José Gasparilla sail into downtown and conquer the city. The country's third-largest parade starts down Bayshore Boulevard a few hours later.

4. Gasparilla Distance Classic (February)
Strap on your running shoes and pound the pavement along Bayshore Boulevard during the year's most popular set of races. Regardless of your skills – half-marathon, 8K, 5K or 1 mile – you'll find an event you can do during the Distance Classic. Just remember to sign up early. Spaces are limited.

5. Gasparilla Festival of the Arts (March)
Pirates give way to porcelain during the weekend-long juried art show in Curtis Hixon Waterfront Park. You'll find the full range of art and artists on display beneath the tented stalls. Search the displays for that perfect piece and take it home.
6. Gasparilla Music Festival (March)
Two days, four stages and dozens of bands make this one of Tampa Bay's top music events of the year. Throw in some food trucks and the riverfront location and you've got a great weekend. The bands include national headliners (Seattle's Modest Mouse in 2015) and local groups working their way up.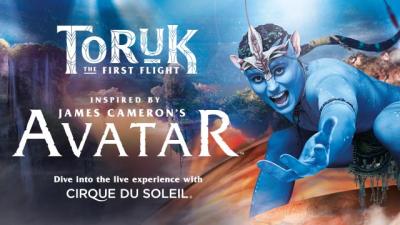 7. Toruk: First Flight (March)
Remember James Cameron's ground-breaking 3-D film "Avatar?" In the years since it made big waves in movie theaters, Canada's Cirque du Soleil has created a live-action show based on a legend told by the movie's giant blue characters, the Na'avi. The show involves floating mountains and soaring, Pterodactyl-like creatures.
8. Tampa Riverwalk (Spring)
Forty years after it began as a wooden walkway, the Tampa Riverwalk will see its final segment finished in the spring, creating an unbroken 2.5-mile waterfront course for walkers, runner and cyclists. The Riverwalk links downtown's most popular restaurants, museums, parks, and hotels like gems on a string. It's truly a community treasure.
9. NCAA Frozen Four (April 7 & 9)
The national college hockey championship returns to Amalie Arena, home of the Stanley Cup-winning Tampa Bay Lightning. There'll be hockey on the inside, sunshine and flip-flops on the outside – a winning combination if we ever heard of one.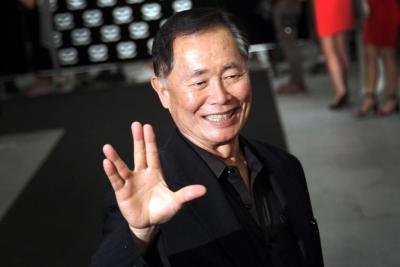 10. An Evening with George Takei (April)
Oh my. Legendary actor, gay rights activist, and Internet phenomenon George Takei will bring his "An Evening with George Takei" show to the University of South Florida Sun Dome as part of the university's Frontier Forum lecture series.
11. Goody Goody (late spring)
The Tampa Bay family behind the Columbia Restaurant and Ulele is reviving this classic local burger joint in the heart of tony Hyde Park. Goody Goody is part of a multimillion-dollar reimagining of the Hyde Park Village shopping district that will include a variety of new high-end stores a short ride from downtown.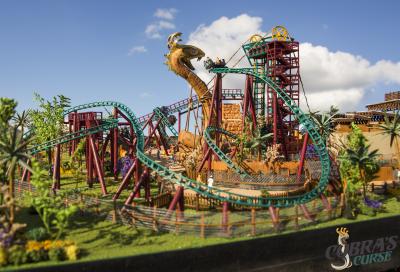 12. Cobra's Curse (Summer)
Busch Gardens Tampa opens its newest roller coaster next year. Cobra's Curse is a family ride that comes with plenty of thrills built-in. You'll also get a great view of the Serengeti Plain as you whiz by on the steel track.
13. Summer Sunset Celebrations (Summer)
It's no secret that Florida is hot in the summer time. That's why all the best stuff in the summer happens after the sun goes down. Tampa's Lowry Park Zoo – one of the nation's best – extends its hours in the summer to give visitors a chance to enjoy the animals in the cooler evening.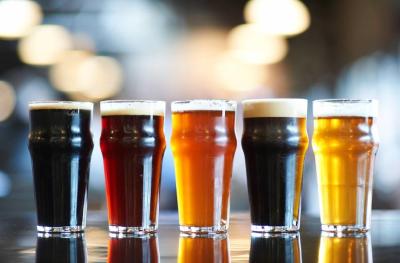 14. Tampa Bay's craft beer (all year)
We dare you to find a place in Florida with more and better craft breweries. We have been a beer town since the Florida's first brewery opened in Ybor City in 1897. The past few years have seen Tampa Bay grow into a nationally recognized hub for craft beer, starting with Cigar City Brewing and continuing the the opening in 2016 of Rock Brothers Brewing in Ybor City, Brew Bus's first brick-and-mortar site in Seminole Heights and Dunedin-based 7eventh Sun's first location on this side of the bay -- also in Seminole Heights. Tampa Bay's list of beer-related festivals will keep you busy all year, but Tampa Bay Beer Week is the biggie in March. In July, we'll host the Beer Bloggers & Writers Conference.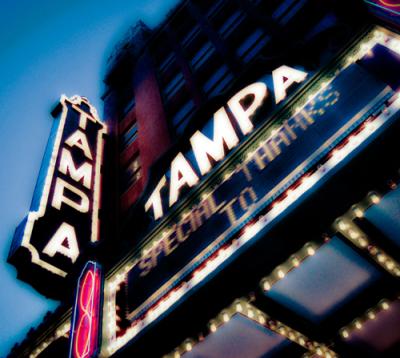 15. Tampa Theatre 90th Birthday (October)
Downtown's grande dame movie palace celebrates its 90th birthday this year with a community party as well as its annual Wine Fest, titled this year "Caskablanca." Even if you can't make it for the 90th, be sure to see stop in for a movie when you're in town. From the elaborate interior to the vintage Mighty Wurlitzer pipe organ, this jewel of a cinema hold a special place in Tampa Bay's heart.
16. Howl-O-Scream (October)
It's all for fun. Keep telling yourself that as you roam the pathways of Busch Gardens Tampa after dark. Tampa Bay takes Halloween seriously, and nothing gets more seriously scary than Howl-O-Scream at the region's most popular theme park.
17. Ybor City Heritage Cigar Festival (December)
For generations, Ybor City's hand-rolled cigars put Tampa Bay on the map as the Cigar Capital of the World. To this day, Tampa Bay is still known as Cigar City. Join the celebration in Centennial Park as Tampa Bay celebrates the 130th anniversary of the first cigar rolled in Ybor City.