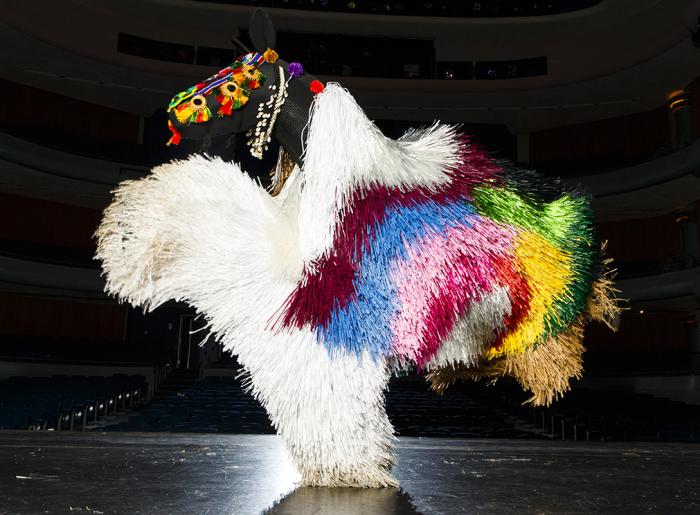 February kicks off Tampa Bay's Gasparilla Season, two months filled with festivals, parades and parties all over the region. Any of these events will help you #UnlockTampaBay. 
Lights on Tampa (Feb. 20-21) brings an explosion of creativity to Curtis Hixon Waterfront Park and Kiley Gardens. Chicago artist Nick Cave's "Heard" performance piece will take center stage during the weekend festival. The show featuring dancers costumed as horses along with local dancers and musicians. Also on the schedule Sky Striker, an interactive lighted display that turns downtown's cylindrical Rivergate Tower into a ring-the-bell "test of strength" carnival game.
Boston Pops Orchestra (Feb. 3) If you only know them from the Fourth of July, now's your chance to see what America's Orchestra does the rest of the year. Under conductor Keith Lockhart, the Boston Pops Orchestra will fill Amalie Arena with classical works by Dvorak and Copland, swing with Ellington and Gershwin, rock with Queen and soar with John Williams, master of major film scores. The show begins at 8 p.m.
Hablo Taco (Feb. 4) The newest addition to Channelside Bay Plaza officially opens to customers for lunch. Once you get past the over-the-top Spanglish, the menu offers an range of Tex-Mex options with much of the energy going into the one food in particular (you can take a hint from the name). The restaurant is just steps away from Amalie Arena, making it a great spot to fuel up before the Tampa Bay Lightning's next home game.
Bob Seger & the Silver Bullet Band (Feb. 5) Just take those old records off the shelf -- and bring them to Amalie Arena. Maybe Bob will autograph them for you. Seger and the band's Ride Out Tour rides into Tampa Bay at 7:30 p.m.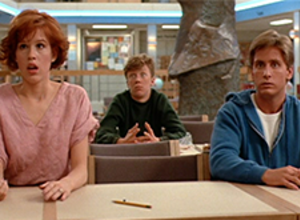 Totally 80s Classic movie series (Sundays) We're in the final weeks for catching some of the best movies from the 1980s. Start with "Airplane!" Feb. 8; feel the need for speed with "Top Gun" Feb. 15; and don't forget about Molly Ringwald when "The Breakfast Club" closes things out Feb. 22. For anyone over 40, this will be pure nostalgia. For anyone under 25, it'll be anthropology. Either way, it's great fun.
Florida State Fair (Feb. 5-16) The day someone figures out how to deep-fry a carnival ride, the state fair experience will be complete. In the meantime, you'll have to mix things up in your own way. Start with an armband that lets you ride all day or all night for a single price. Stuff yourself with deep-fried everything. Show up for the free concerts – Charlie Daniels Band! The Fifth Dimension! Beatlemania Live! Take a somber tour of The Wall That Heals, a scaled-down replica of the Vietnam War Memorial in Washington, D.C., and view the Never Forget traveling museum that honors those killed in the terrorist attacks of 9/11.
Verdi's Rigoletto (Feb. 13-15) Baritone Mark Rucker takes on the role of Rigoletto, the scheming hunchback court jester for the Duke of Mantua and father of Gilda, in Opera Tampa's production of Giuseppe Verdi's masterpiece. The performance is in Italian with English translation above the stage. Here's a clip of Pavarotti as the Duke singing "La Donna e Mobile" to get you in the mood.
Beer, Bourbon & BBQ Festival (Feb. 14) This traveling carnival rolls into downtown's Curtis Hixon Waterfront Park between trips to Manhattan and Atlanta. Anything that starts off with a VIP Bacon & Whole Hog session has to be worth the price of admission, right? The unlimited tasting menu lets you sample 60 beers and 40 bourbons. Needless to say (but the organizers say it anyway), this event is not for children. But if you bring them, 12 and under get in free.
The Knight Parade (Feb. 14) The Krewe of the Knights of Sant'Yago, one of Tampa Bay's historic social clubs, holds its annual Knight Parade down Seventh Avenue in the heart of Ybor City, our Latin Quarter. The Knight Parade is also a night parade, one of the largest illuminated parades in the Southeast and a taste of authentic Tampa Bay culture. The parade starts at 7 p.m.
Bay Area Renaissance Festival (Feb. 14-March 29) Even if learned everything you know about the Middle Ages from Bugs Bunny, you're bound to enjoy a day out among the D&D LARPers and Monty Python fans populating the ground of the Museum of Science and Industry. Put some flowers in your hair, strap on a codpiece or just roll around in the filth a bit. Either way, you're going on a serfin' safari. Build a fairy house by Feb. 6 and you could get a free ticket.
Spring Training (Feb. 20) Reserve your seat now for the day pitchers and catchers report for the 2015 Major League Baseball season. Whether you're a fan of the New York Yankees, Toronto Blue Jays or Philadelphia Phillies, Pittsburg Pirates or Detroit Tigers, the Tampa Bay region has enough ballgames to keep you busy every day. Opening Day is April 6.
Gasparilla Distance Classic (Feb. 20-21) Tampa Bay's premier running event steps off on Bayshore Boulevard bright and early. Your options include 5k, 15k, and half-marathon. The prize purse offers $8,000 for the first American-born winner (eligible to represent the USA in future races). Go here to register. Young runners get their own race, the Publix Too Good for Drugs Jr. Gasparilla Distance Classic on Feb. 14, a week before the big race. The kids will race at Art & Polly Pepin Stadium at the University of Tampa.
Florida Strawberry Festival (Feb. 26-March 8) Celebrate one of Florida's signature crops with a week-long party in beautiful Plant City. The music line-up alone should be enough to make you want to go: Loretta Lynn, Ricky Scaggs, Boys II Men – and they're just the tip of the strawberry! There'll be rides and beauty queens and more things with strawberries on them than you can shake a stick at. When you've had enough, walk it all off with a trip to Dinosaur World.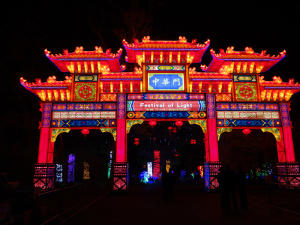 Zoominations (Feb. 28-May 31) Dozens of Chinese craftsmen will turn Tampa's Lowry Park zoo into a wonderland of light for Zoominations, a traditional Chinese lantern festival in the heart of Tampa Bay. Sculptures made with steel frames, silk and satin and LED lights will fill the zoo. There'll be dragons and elephants and rhinos, as well as reproductions of Chinese landmarks such as the Beijing Temple of Heaven.