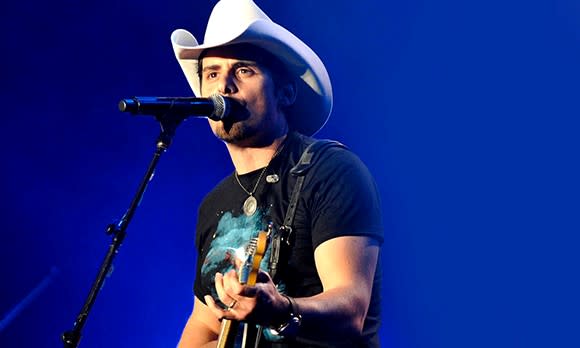 BRAD PAISLEY CONCERT (7:30 p.m. Friday Oct. 2nd)
Award-winning country artist, Brad Paisley, is coming to the MidFlorida Credit Ampitheatre to kick off fall as part of his Crushin' It World Tour.  Featuring opening acts, Justin Moore and Mickey Guyton, this event is anticipated to be megawatt show! Get your tickets now before it's too late.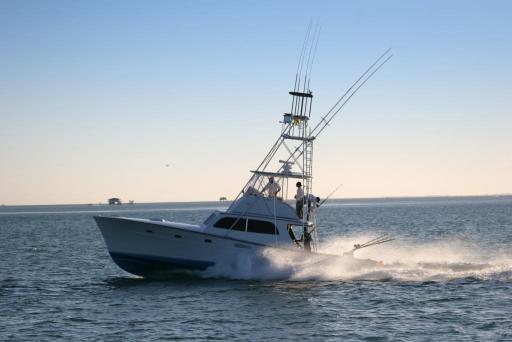 TAMPA BAY BOAT SHOW (10 a.m. – 8 p.m. Oct. 2 – Oct. 4)
If you're a boating enthusiast, you won't want to miss out on Tampa's largest and longest running boat show the first weekend of Oct. at the Tampa Convention Center.  The Tampa Bay Boat Show has boats on display for sale that fit every lifestyle from luxury yachts to personal watercraft.  There will be vendor booths showcasing the latest in engines, marine electronics, accessories and fishing gear, too.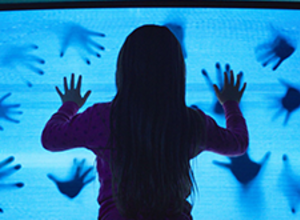 A NIGHTMARE ON FRANKLIN STREET (evenings Oct. 23-31)
They're heeeeerrre ... Some of Hollywood's most terrifying classic horror movies light up the screen at Tampa Bay's historic Tampa Theatre for entire week leading up to Halloween. Along with scarefests like "American Werewolf in London," you'll see 4 of master director Alfred Hitchcock's creepiest creations, including "Psycho" and "The Birds." Break out your inner transsexual to toast the 40th anniversary of "Rocky Horror Picture Show" on Oct. 25. Then, on Oct. 29, Linda Blair will lead a discussion followed by her star-making vehicle, "The Exorcist." Dammit, Janet, you'll scream with delight.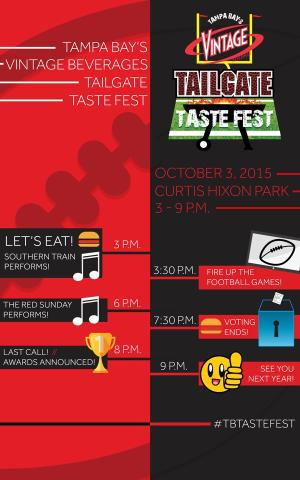 TAILGATE TASTE FEST (3 p.m. – 9 p.m. Saturday Oct. 3)
Make sure to bring your appetite to Curtis Hixon Park over the weekend for the second annual Tailgate Taste Fest.  Get together with your buddies for this college football showcase including live, in-game action, live music and top tier tailgating foods from 18 local restaurants.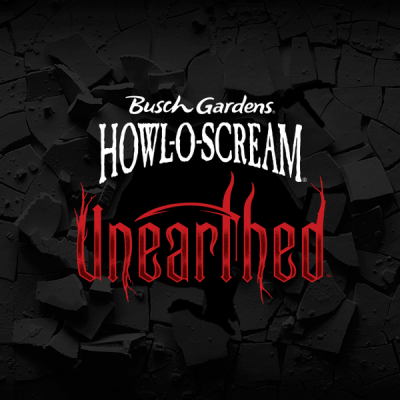 HOWL-O-SCREAM (5 p.m. – 1 a.m. every Thursday – Sunday in October)
Halloween is just around the corner and Busch Gardens is the place to be for thrill seekers.  This yearly fright fest is back for the whole month of October. Howl-o-scream includes a late-night party with haunted houses, scare zones and a live show.  Leave the kids at home though as the content is not suitable or intended for children.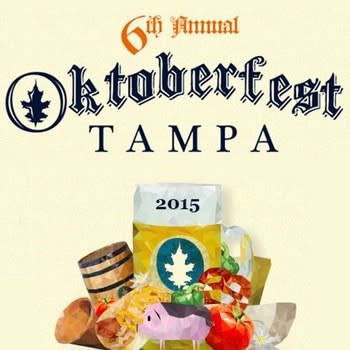 OKTOBERFEST (4 p.m. – 11 p.m. Friday, 11 a.m. – 11 p.m. Saturday, Sunday Oct. 9-11)
Wishing you were at the real Oktoberfest in Munich, Germany?  Have no worries because Tampa is bringing this legendary festival to the Curtis Hixon Waterfront Park.  Celebrate the 6th annual Oktoberfest with plenty of beer, authentic German food, games and competitions!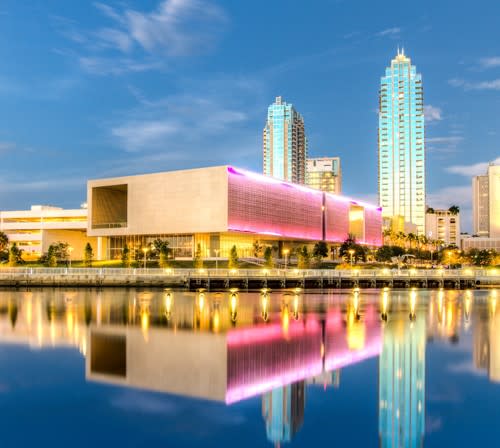 MONDAY MEDITATION (5:30 p.m. – 7 p.m. Mondays until December)
There are times when everyone gets a bad case of the Mondays. However, there is a cure! Head over to the Tampa Museum of Art and join the Parbawatiya Kadampa Buddhist Center for an after work meditation class. Rid yourself of the stresses of work life with these classes consisting of guided meditation, a talk and a discussion.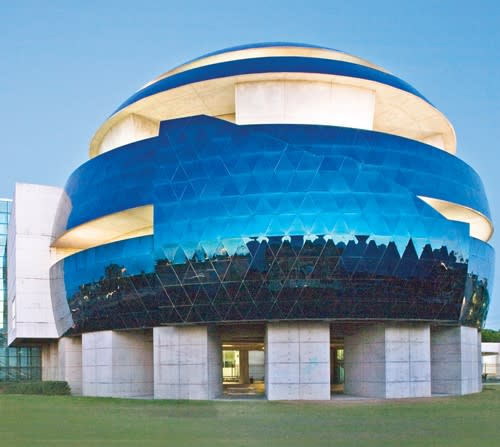 MYSTERIES OF THE UNSEEN WORLD (Various times throughout October)
Get an extraordinary look into the hidden dimensions of our world at the IMAX documentary, Mysteries of the Unseen World.  Expert, Louie Schwartzberg, takes viewers on an incredible journey into the unseen world of things too small, too fast, too slow or invisible to the human eye.  This film is being shown at MOSI's Florida Hospital IMAX DOME theatre all throughout the fall so you'll have plenty of chances to check it out.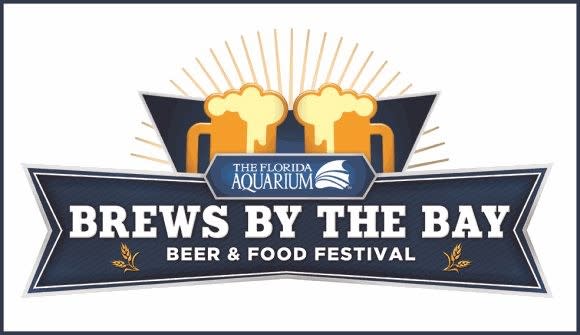 BREWS BY THE BAY (8 p.m. – 11 p.m. Wednesday Oct. 16)
Didn't get enough beer at Oktoberfest?  Lucky for you, we are keeping the beer flowing for the whole month of October.  Party with the fishes while sampling more than 100 types of beer with live music at the Brews by the Bay beer and food festival at the Florida Aquarium. Come hungry and enjoy delicious cuisine from dozens of Tampa's best local restaurants while strolling among all of our amazing sea creatures.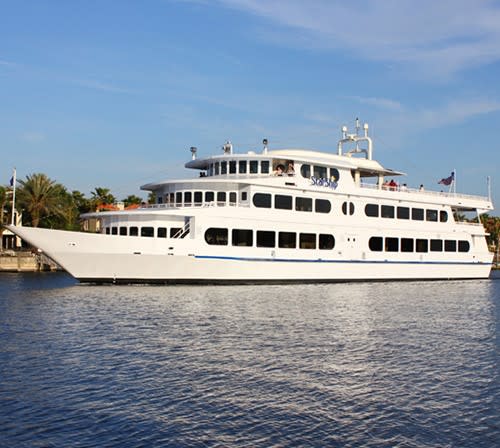 ROCK THE YACHT DANCE PARTY (9 p.m. – 11:30 p.m. Saturday Oct. 24)
Break out the dance moves and get ready to party the night away on the high seas. The Yacht Starship will be hosting this epic cruise with live music by the C'Nergy band. This group of musicians bring a variety of talent performing the best of Old School 70's, 80's and 90's, R&B Soul, Jazz, Motown, Pop, Reggae and Rock 'n Roll.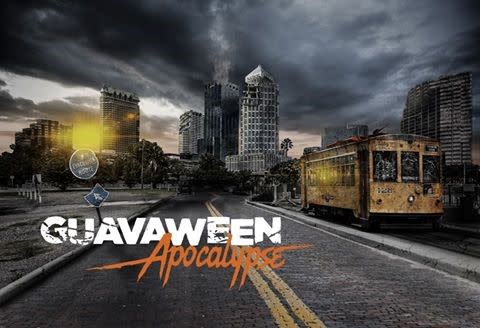 GUAVAWEEN (6 p.m. Saturday Oct. 24)
Come as you are but you may want to get creative with a costume for the grand party of all Halloween parties.  The top costume will net you $1,000, so dress to impress!  We can't wait to see what the event's new producers have in store for the 30th Anniversary ticketed event at the Cuban Club in Ybor City.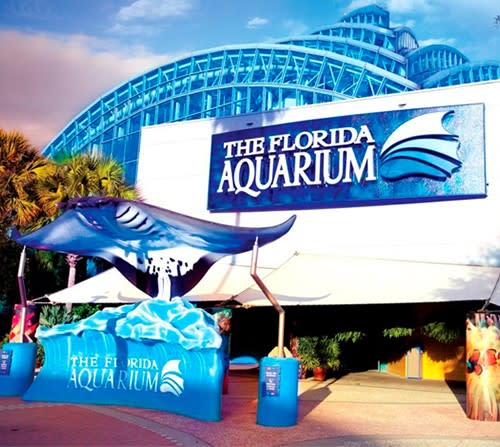 GUPPYWEEN (1 p.m. - 5 p.m. Oct. 24 & Oct. 25)
The one day kids and parents are welcomed to roam as wild animals, ghosts and princesses along the Halloween trail and trick-or-treat tank-to-tank with over 20,000 sea creatures at The Florida Aquarium's Guppyween.  It's a family-friendly, costume-friendly, Halloween event the kids will love to dress for!  Guppyween even rewards kids in costumes with reduced admission prices.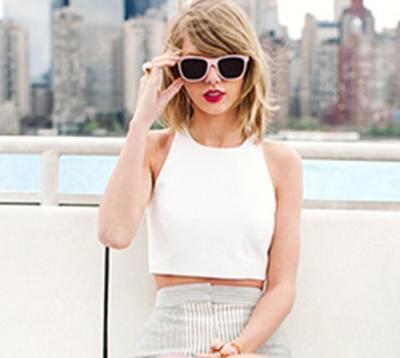 TAYLOR SWIFT CONCERT (7 p.m. Oct. 31)
Celebrate Halloween with mega star Taylor Swift as part of her 1989 World Tour at the Raymond James Stadium.  With a huge fan following, this larger than life hit-factory pulls out all the stops for her concerts usually bringing onstage surprise celebrity guests to perform with her.  Try to avoid driving your own car to the concert as there will most likely be massive traffic jams getting in and out of the area.