It's official: With an abundance of craft breweries, cool restaurants, lots of coffee spots, and funky fun, Tampa Bay easily ranks among the hippest communities in the U.S.! Here's where to experience the truly hip, urban heart of Florida's Gulf coast.
SEMINOLE HEIGHTS

A few miles north of downtown, this neighborhood stretches out along Florida Avenue and straddles Interstate 275 to stake a claim to Nebraska Avenue as well. It's Tampa Bay's hipster headquarters -- filled with chef-owned indie restaurants and young urban pioneers rebuilding Arts-and-Crafts bungalows. The hippest hangouts are:
A pioneer of Tampa Bay craft beer movement, the Independent is famous for its taps and its bartenders. Hang out on the patio along Florida Avenue and watch the world go by. It's also a great spot for live music.
What's in a name? For the founders of this craft brewery, the idea is to get away from your angry chair -- the thing that makes your life hard -- and spent some time among friends. You'll also find their easy-drinking beers on tap in Seminole Heights and elsewhere.
Recently rated the #1 restaurant in Tampa Bay, you'll find tattooed chef/owner Ferrell Alvarez behind the counter directing this kitchen all the restaurant to see. Alvarez was named a 2017 James Beard Foundation semi-finalist among the best chefs in the South.
From the folk art on the walls to the food on the plate, "eclectic" is the theme of this Seminole Heights icon. Sunday's Soul Food Brunch brings out the crowds. The doors open at 11 a.m., the line forms 20 minutes before. And, yes, that is a giant papier mache bust of "Pink Flamingos" star Divine upstairs.
Also check out: Nebraska Mini Mart (coming soon); The Refinery; and Brew Bus Brewing.
TAMPA HEIGHTS

A stone's throw from downtown's glass towers, this one-time suburb is being reborn as an awesome live-work-play neighborhood. It's anchored by two pieces rooted in Tampa Bay's history and looking to the future: the recently restored Armature Works building and Yellow Brick Row, the stretch of 1920s-era buildings identified by their building materials (a common ingredient of local buildings from that era).
Newly restored, Armature Works preserves the industrial feel of a massive century-old trolley barn while offering more than a dozen unique local eateries under one roof at Heights Public Market. From breakfast to dessert, you could spend your entire day eating your way through the food hall. If time is of the essence, grab that most classic of Tampa Bay culinary creations: the Cuban sandwich, invented in the 1890s to feed thousands of Cuban cigar rollers. 
Tampa Bay's hipster entrepreneurs are bursting with creative energy. You'll discover all the ways that gets channeled on the third Sunday of each month when Indie Flea brings out dozens of hand-makers and artisan crafters at Armature Works. Jewlery, grooming products, and a host of quirky products are yours for the choosing.
Catch a sunset with a cold craft beer in your hand at this wildly popular spot at the north end of the Tampa Riverwalk. The menu, inspired by Tampa Bay's original natives and Spanish explorers, overflows with Gulf oysters and locally grown ingredients. Nearby Water Works Park includes a splash pad for the kids and an outdoor stage for concerts, movies and shows.
YBOR CITY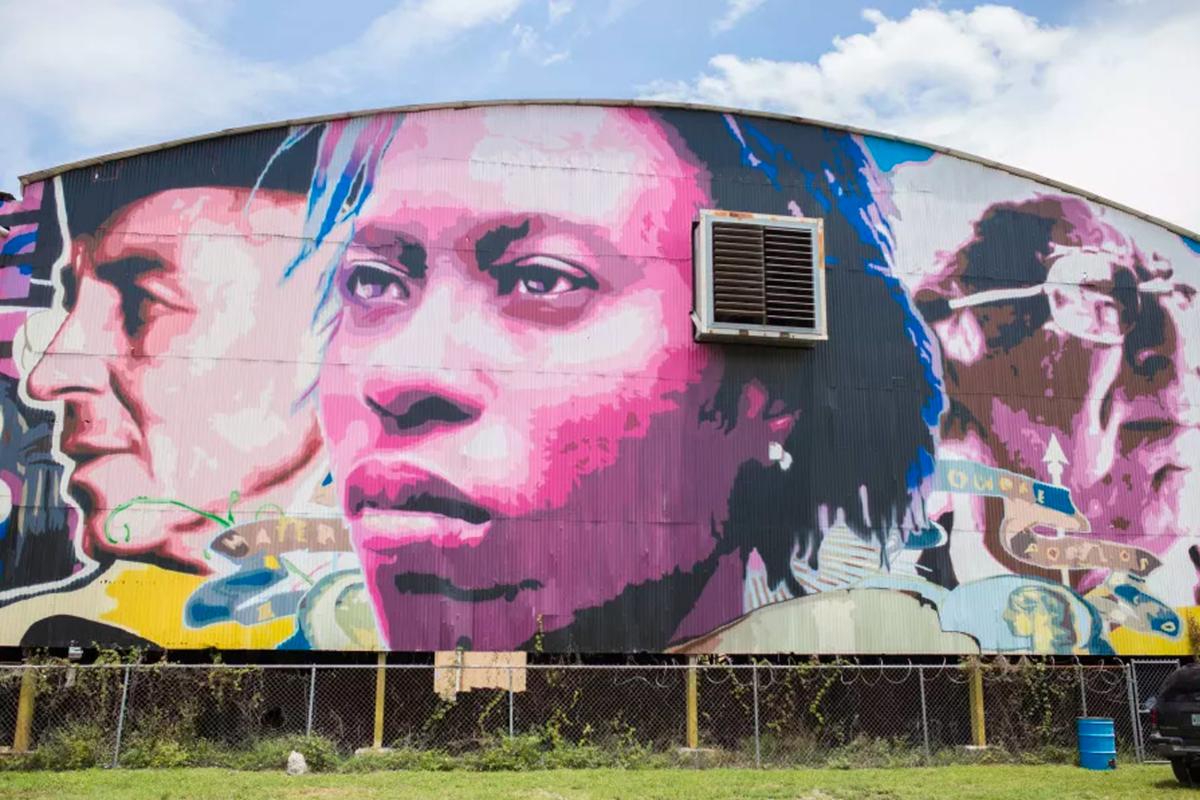 For more than 130 years, this city-within-the-city has been Tampa Bay's hub for innovation. Cigar magnate Vicente Martinez Ybor built the neighborhood from scratch and quickly turned into the cigar capital of the world, producing more than 500 million hand-rolled cigars a year at its peak. Today, artisan cigars remain a part of Ybor City, which continues to inspire the hip, LBGT, and off-beat along its brick streets. You'll find them here:
Inspired by the speakeasies that once populated Ybor City in the 1920s, this cafe began as a literal fashion plate: The home for locally made selvage jeans and hand-screen T-shirts. You'll still find fashion to spare, but you can also grab a cafe con leche and pick up a partner for chess while you eavesdrop on the latest tech project underway at the neighboring co-work space.
Built by and for skateboarders, this outpost of hipster culture still caters to skaters with a creative menus and edgy events. Bring your deck and swing by SPoT or the Bro Bowl when you're done with lunch.
Florida's hub for craft brewing takes a sweet turn at this intimate neighborhood space filled with locals. Small-batch brewing means the menus of sweet ciders and fiery meads changes all the time. Try a flight to find your favorite. Still craving something hoppy? You'll find also find beers at this branch of Tampa Bay's classic craft brewery.
The latest in live music is the cornerstone of this venue in the heart of Ybor City. Check out your favorite rock acts and even the occasional acoustic show in this spot that's been entertaining Tampa Bay for more than a century.
Also check out: The Bunker; La France vintage boutique; The Attic at Rock Brothers Brewing.