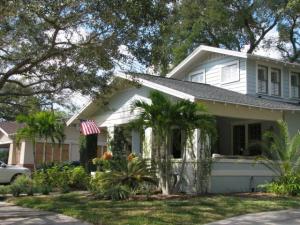 Join us in celebrating "Springtime in Hyde Park." Sponsored by the Historic Hyde Park Neighborhood Association (HHPNA), the tour will feature both new construction and historic homes that have been carefully restored throughout the past century.
The goal of the 2013 Home Tour is to illustrate how one of Tampa's first neighborhoods has evolved and to showcase how homeowners have adapted modern conveniences to their historic structures. This event has been instrumental to the promotion and preservation of our Historic Hyde Park.
 
The proceeds of the 2013 Home Tour will fund HHPNA's ongoing operations as well as the redevelopment and beautification of Swann Pond. As the gateway to Downtown Tampa, Bayshore Boulevard and shops of Hyde Park Village, Swann Avenue and its surroundings play an important role in welcoming visitors to the Tampa Bay area, especially Historic Hyde Park Neighborhood. With proven success working with the City of Tampa to make community improvements, Swann Pond is destined to go from eyesore to beautiful, park-like retreat.
Past Successful, Public-Private HHPNA projects include:
·        Design & construction of Bern's Park on Howard Avenue,
·        Installation of historic street signs throughout the neighborhood and
·        Renovation of the underpass at Swann Avenue in conjunction with the Crosstown Authority

Tickets may be purchased in advance at www.ehydepark.org  or at City Street Sweets in Hyde Park Village or at all Coldwell Banker locations in Hillsborough, Pinellas, Pasco and Polk counties for $20.00 or on the day of the tour for $25.00.
When & Where?
WHEN:              March 2, 2013
Purchase Tickets 9 AM - 2 PM, Homes showed until 3:30 pm
WHERE:   The Home Tour begins at Kate Jackson Community Center at 821 S. Rome Avenue, Tampa