Museum lovers will find plenty to please them at downtown's most notable cultural institutions, Tampa Museum of Art and the Henry B. Plant Museum. For a deeper dive into Tampa Bay's history and culture, try some of the region's more unique repositories of history, art, and education. You'll find something for everyone in the family to enjoy.

Tampa Firefighter Museum
720 Zack Street
This museum will put a gleam in the eye of any fan of first responders. The museum is housed in one of Tampa's original firehouses, built in 1911. The displays include two historic fire engines -- one, "Little Mack," is still officially on duty -- firefighter gear from over the years, and an entire wall of tools, implements, machinery used over the decades to keep Tampa Bay residents safe and sound. There's also a special 9/11 memorial honoring New York City firefighters crafted by local sculptor Dominique Martinez. The museum is open 10 a.m. to 2 p.m. Tuesday through Friday. It's free and supported by donations.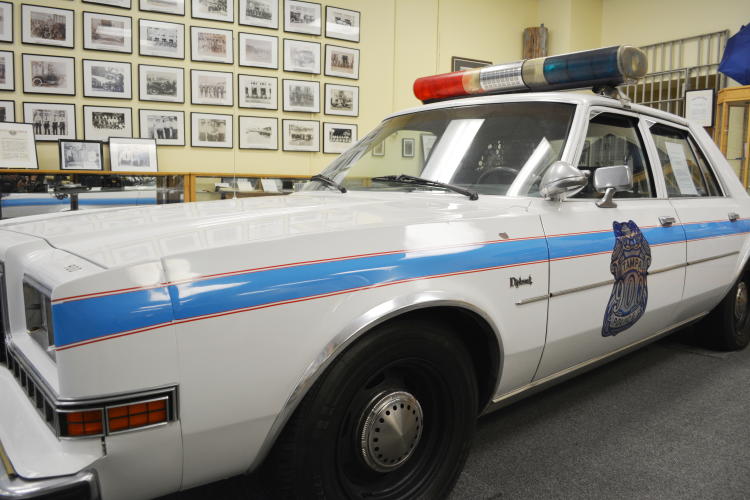 Tampa Police Department Museum
411 North Franklin Street
(813) 276-3258
The big blue building in the heart of downtown is the headquarters of Tampa Police Department. The department offers a museum of its own on the ground floor -- the entrance is on Franklin Street directly across from Lykes Gaslight Park. Inside, you'll find a trove of police gear -- badges, hats from around the world, a 1970s-era police car and even a helicopter! True crime fans will want to explore a special exhibit -- two glass panels displaying the Wanted poster, fingerprints and booking mugshots of some of the most notorious criminals from the early 20th Century, all collected by a young Tampa resident and bequeathed to the police department when he died suddenly in 1960. The museum is free and staffed by volunteers, so the hours can be a bit sporadic. The most reliable time to visit is 10 a.m. to 3 p.m. weekdays.

Florida Museum of Photographic Arts
400 North Ashley Drive
Located on the second and third floors of The Cube, part of Tampa Bay's iconic Rivergate Tower complex, this collection of modern photography has been a labor of love for the creators who founded the museum more than a decade ago. The museum showcases photography as an art form and hosts traveling exhibitions as well as displaying its own local treasures. Fans of photography also have a chance to attend lectures and taken lessons to developer their own photographer's eye. The building itself has been featured in the films "The Punisher" and "Edward Scissorhands."

Cracker Country
Florida State Fairgrounds
4800 US 301
You can see, feel and hear history all around you at Cracker Country, a living history village that captures the spirit of thousands of pioneering settlers who hitched their fortunes to Florida between the U.S. Civil War and World War II. In those days, the process was pretty simple: with a horse and a whip, you could round up the cattle left behind by the Spanish in 1834. With them, you had the making of a farm or a ranch and eventually a community. Those settlers got the name "Cracker" from the sound of their whips. And, no, there wasn't any air-conditioning.

Tampa Union Station
601 North Nebraska Avenue
Technically, this is not a museum. It's actually an active train station -- a stop on the Silver Meteor daily Amtrak service between New York and Miami. The Beaux Arts-style station was built in 1912, a watershed year for some of downtown's most prominent historic buildings. Inside, the building is a monument to the days when trains dominated long-distance travel. Every May, the station goes all out for National Train Day, hosting model railroaders and fans of all things railroad for a day of collective train geekery. A donation will support the maintenance of this member of the National Register of Historic Places.
Willaford Railroad Museum
102 North Palmer Street, Plant City
Named for the Gilded Age railroad baron whose rail line turned Tampa Bay into a thriving commercial center in the 1880s, Plant City, located east of downtown, celebrates its railroad heritage with an impressive collection of classic railroad equipment -- including antique tools and retired cars. The open-air viewing platform lets train fans of all ages watch the comings and goings on three intersecting rail lines.
Bing Rooming House
205 Allen Street, Plant City
In the dark days of Jim Crow segregation, privately operated establishments like the Bing Rooming House provided African American travelers with places to sleep and eat when other hotels and restaurants denied them access. The restored rooming house was added to the National Register of Historic Places in 2002 and remains an important touchstone to the past.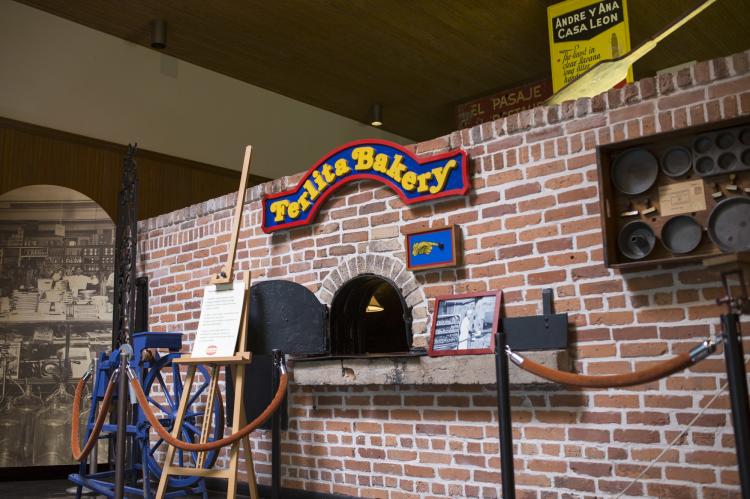 Ybor City Museum State Park
1818 East 9th Avenue, Tampa
The early days of Tampa Bay's historic Latin Quarter are captured at Florida's smallest state park. The museum is housed in the former Ferlita bakery, a piece of Ybor City's unique blend of Italian, Cuban, Spanish and other cultures. Cigars made Ybor City famous, but displays also describe the neighborhood's unique role in the history of the U.S. -- mutual aid societies (the precursors of modern insurance companies) started here, as did pre-fabricated housing (check out the casitas nearby). Ybor City's roots in the late-19th Century means there's also an impressive array of mustaches on display among images of the founders!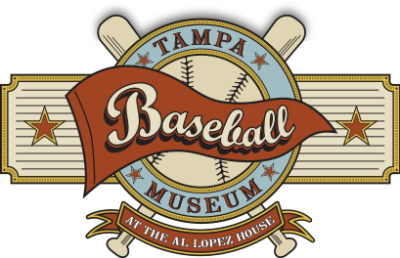 Ybor City Baseball Museum*
2003 North 19th Street, Tampa, FL 33605
Baseball fans can tell you all about Tampa Bay's love of the game and long history of contributing to its success. This is where Babe Ruth hit his longest home run when he was coming up as a member of the Red Sox. Tampa Bay is home to the Tampa Bay Rays, of course. We have hosted the New York Yankees for Spring Training for 20 years and recently signed a contract for another 20. And Tampa Bay has sent dozens of its sons on to fame and fortune in the Major Leagues. The most famous of those: Al Lopez, famed catcher and manager who's career carried him from Brooklyn to Boston to Cleveland to Chicago's South Side. But Lopez got his start in Ybor City, and his childhood home is the focus of an ongoing project to create a museum dedicated to Tampa Bay's baseball history. You can pitch in.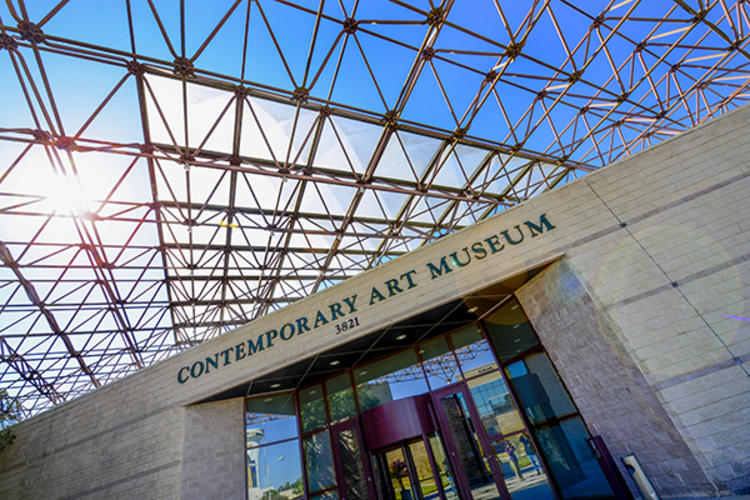 Contemporary Art Museum
 3821 USF Holly Drive, Tampa, FL 33620
Located on the campus of the University of South Florida, this museum requires a short drive north from downtown to the expansive campus between Fowler and Fletcher avenues. The museum holds more than 5,000 objects of contemporary graphics, works on paper, sculpture multiples and photography. Particular strengths for the collection include extensive gifts from Graphicstudio, the Martin S. Ackerman Foundation, Robert Stackhouse and the Andy Warhol Foundation for the Visual Arts. The museum also hosts several small teaching collections of African and pre-Colombian Meso-American artifacts.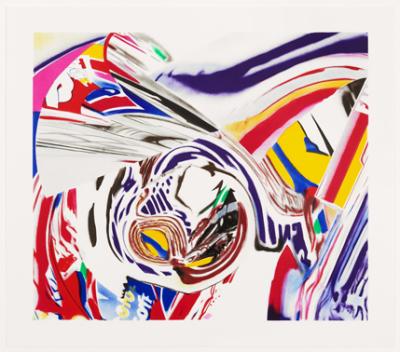 USF Graphic Studio
3702 Spectrum Blvd #100, Tampa, FL 33612
Behind the quiet facade of the GraphicStudio, some of the greatest names in art and printmaking have long found inspiration and skilled hands to help turn their visions into reality. The late James Rosenquist, who called the Tampa Bay are his second home for decades, did some of his best work here, as did Robert Rauschenberg, Chuck Close, and even cult film auteur John Waters (of "Pink Flamingos" and "Cry Baby" fame). The studio was founded in 1968 as part of the renaissance in American printmaking. Pop artist Rauschenberg was among the first artist to work at GraphicStudio. Over time, GraphicStudio united him with other Pop artist such as Rosenquist, and Jim Dine, together with a growing number of trained printmakers, and with an American public desiring to collect affordable art. Tours are available upon request by calling (813) 974-3503 at least two weeks in advance of the desired tour date.