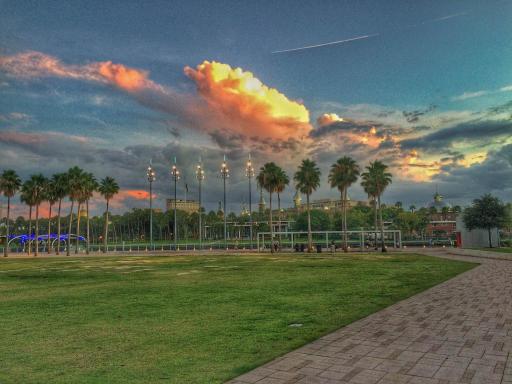 Regardless of the time of year there are always tons of fun activities going on in Tampa Bay.
Outstanding Restaurants
Fun fact, Tampa Bay is the launching pad for many national restaurant concepts. We have dozens of delicious spots popping up all the time and some of the most creative chefs in the country. 
     2.  Rich History
Tampa has no shortage of interesting history, from the rise of cigars in the early 1900s to becoming a hot spot for music in the 40s and 50s, there is something for history buffs of every kind.
     3.  Delicious Craft Beer Scene
With more than 25 breweries within 10 square miles plus multiple tour options you can get a taste of Tampa safely.
    4.  Sunshine
We aren't called the sunshine state for nothing! We even have a perfectly built in afternoon rain shower in the summer so you can get a quick nap around 3 p.m. and get a little rest before enjoying a night out.
Roller Coasters and Waterslides
If you love roller coasters Busch Gardens has 10 awesome thrill rides, and Adventure Island right across the street with dozens of water slides.
Boating and Water Activities
When you want to get out on the water you have multiple options: you can rent a boat, enjoy a water taxi tour, try out a water bike, get yourself a kayak or take a paddle on a paddleboard.
Pool Parties
Whether or not you have some local friends we have a few happening restaurants/bars that host a fantastic pool party!
Outdoor Fun
With so many parks, bike paths, beaches, and waterfront sidewalks it is easy stay active with the family any time.
Broadway Shows
The Straz Center for Preforming Arts is located right inside our vibrant downtown district, close to fantastic restaurants and nightlife. So come on out and catch a show!
Arts, Museums, and Animals
From photography and museums to aquariums and zoos you can enjoy some culture in the morning and be hanging out with stingrays by lunch!