Hey Tampa Bay, Alex here to tell all of you women in the area about Florida Fashionista's debut of "Wine, Women & Shoes".

November 4-6, 2010 Florida Fashionista's will debut "Wine, Women and Shoes", a 3- day fundraiser to benefit the Children's Dream Fund.  
 
This 3-day nationally r
recognized event will bring together charity supporters, wine enthusiasts and fashion lovers. The event centers around the careful art of wine and shoe pairing. Ten West Coast wineries will travel to Tampa Bay to showcase their wine collections. The latest in fashion and shoes will be represented from local boutiques and high-end designers brought in from leading trend-setting cities – Italy,  New York, L.A., London and Las Vegas.   
 
'Vintners and Vines,' a unique spin on the traditional walk-around wine tasting, will kick-off the events on Thursday, November 4 at Straz Center's Maestro's in Tampa from 7p.m. – 10p.m.  During a special VIP Crush Hour pre-party from 6pm – 7pm, guests will meet the vintners from select West Coast wineries.  Admittance to 'Crush Hour' and 'Vintners and Vines' is $75; General admission to 'Vintners and Vines' only is $55.
 
The signature event, Wine, Women and Shoes®, will be on Friday, November 5 at the Straz Center's Morsani Hall and Riverwalk Promenade from 10:30a.m to 2:30p.m.  Wine, Women and Shoes® is a strolling wine and food tasting, boutique shopping experience, live and silent auctions, and a high energy fashion show that come together for a few fabulous hours of fundraising, camaraderie and shopping. Ladies will be pampered by one of the event's 'Sole Men' - charming men from the community will cater to the crowd with designer shoes presented on a silver platter.  General admission is $150 and tables start at $1,000. 
Sponsorship levels are available.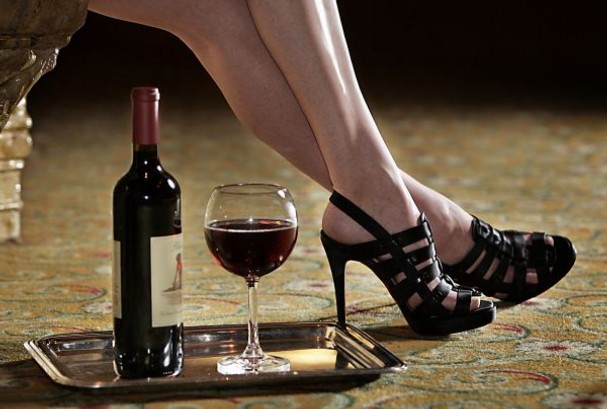 On Saturday, November 6, ten wine-paired dinners will be held at exclusive homes throughout Tampa Bay for private 'Vintner Dinners.'  Each will offer a unique and intimate dinner experience, having a different theme with a carefully paired menu and wine list. There will be a West Coast vintner on site to walk guests through the dinner pairing and answer questions.  Photos of the homes and details about the personalized dinners will be available soon at http://www.winewomenandshoes.com/tampa.  Prices vary.  
 
"The Florida Fashionistas  put the 'fun' back in fundraising by adding the element of fashion," said Kit Stewart, Founder of Florida Fashionistas.  "It is the type of event that brings it all together- wonderful women, style, a great venue and a noble cause."

Tickets will be available early this summer and sponsorship opportunities are still available. Visit www.winewomenandshoes.com/tampa or contact Robin Roberts at Robinroberts717@gmail.com to request sponsorship information. 
 
To schedule an interview or for a complimentary press pass to the event with media credentials, please contact Andrea Vest at 727-896-6390 or by email, avest@childrensdreamfund.org.

Check back often for more information on Tampa Bay area events, and Tampa Bay nightlife related things to do in Tampa Bay!