Greeting Everyone  …

The Tampa Bay community can join with urban and regional planners from throughout the Southeast United States at the Florida Chapter of the American Planning Association (APA) Annual Conference, "Building Blocks for a New Economy," taking place at the Tampa Convention Center today through Friday, Sept. 17th.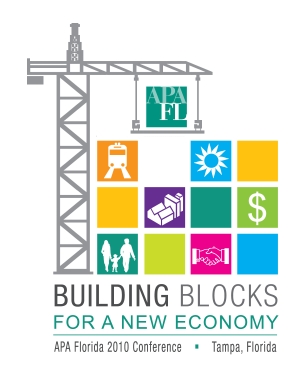 The APA Florida annual conference is a statewide event featuring an array of experts and offering exciting learning platforms in full and half-day training workshops, sessions, facilitated discussions, mobile workshops, networking opportunities and special events.
Members of the Tampa Bay community have the opportunity to participate in the largest annual congregation of planners in the State of Florida.

Onsite registration for the conference is currently open at the Tampa Convention Center. For more information about the conference, visit http://www.floridaplanning.org/conference/



The Florida Chapter of the APA is a nonprofit education and membership organization. Its 3,000 members are part of the APA with over 43,000 members worldwide. Members include practicing planners, planning students, elected and appointed officials, planning commissioners, consultants and interested citizens.

That's all for now but come back for more exciting conference & Tampa Bay meetings news  …

Until next time … Peace!